U.S. Republican Senator Murkowski says almost 'time' to decide on additional impeachment information
WASHINGTON (Reuters) - Moderate U.S.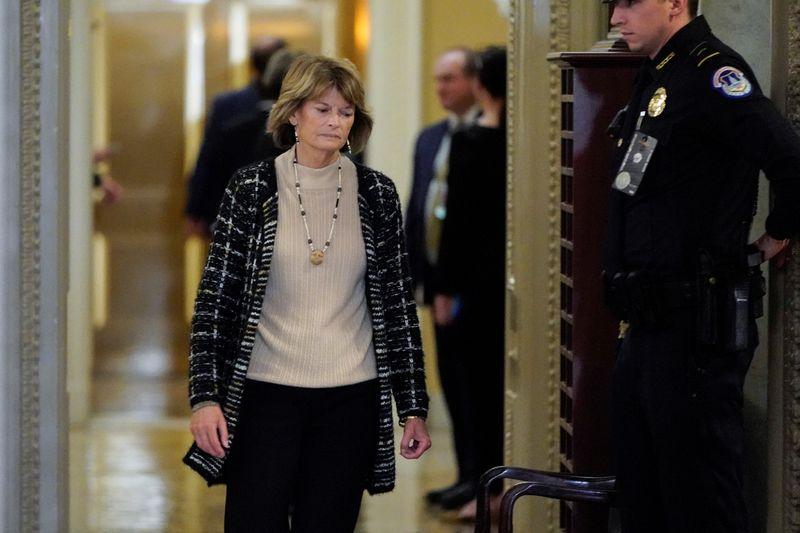 WASHINGTON (Reuters) - Moderate U.S. Republican Senator Lisa Murkowski said on Monday she is curious about what former White House national security adviser John Bolton has to say, following reports of his manuscript, and it is nearly time to consider whether senators weighing evidence in the impeachment trial need additional information.
"I stated before that I was curious as to what John Bolton might have to say ... I've also said there is an appropriate time for us to evaluate whether we need additional information —that time is almost here," Murkowski said in a statement.
(Reporting by Susan Cornwell; Writing by Makini Brice; Editing by Chris Reese)
This story has not been edited by Firstpost staff and is generated by auto-feed.
Business
By Pete Schroeder WASHINGTON (Reuters) - JPMorgan Chase & Co will resume making political donations to U.S. lawmakers but will not give to Republican members of Congress who voted to overturn President Joe Biden's election victory, according to an internal memo on Friday seen by Reuters. The bank was among many corporations that paused political giving following the deadly Jan
Business
(Reuters) - Fintech company Square Inc is considering making a hardware wallet for bitcoin, Chief Executive Officer Jack Dorsey said in a tweet https://twitter.com/jack/status/1400839179513339905 on Friday. As bitcoin and other crypto-currencies have gained in popularity, many companies have emerged to serve a growing need to protect these assets from online theft. Bitcoin wallets can be stored offline or online at cryptocurrency exchanges, venues where bitcoin can be bought and sold for traditional currencies or other virtual coins.
Business
By Foo Yun Chee BRUSSELS (Reuters) -The European Commission on Friday defined the scope of revised copyright rules adopted last year following criticism from governments, including France and Poland, but EU broadcasters and internet activists said there was a danger of censorship. The revamped copyright directive, the first overhaul in two decades, aimed to provide fair compensation for the bloc's $1 trillion creative industry and its 11.7 million employees. A central provision, Article 17, backed by the creative industry, would force Google-owned YouTube, Facebook's Instagram and other sharing platforms to install filters to prevent users from uploading copyrighted materials