U.S. releases millions of COVID-19 doses and urges states to include more people
(Reuters) - The Trump administration said on Tuesday it is releasing millions of COVID-19 vaccine doses it had been holding back for second shots and urged states to offer them to all Americans over age 65 or with chronic health conditions. U.S. Department of Health and Human Services Secretary Alex Azar said during a news briefing that the U.S
COVID-19
doses and urges states to include more people" src="https://images.firstpost.com/wp-content/uploads/reuters/01-2021/13/2021-01-12T144436Z_1_LYNXMPEH0B10B_RTROPTP_2_HEALTH-CORONAVIRUS-USA-VACCINES.jpg" alt="US releases millions of COVID19 doses and urges states to include more people" width="300" height="225" />
(Reuters) - The Trump administration said on Tuesday it is releasing millions of COVID-19
vaccine doses it had been holding back for second shots and urged states to offer them to all Americans over age 65 or with chronic health conditions.
U.S. Department of Health and Human Services Secretary Alex Azar said during a news briefing that the U.S. pace of inoculations has risen to 700,000 shots per day and is expected to rise to 1 million per day within a week to 10 days.
Last week, President-elect Joe Biden's spokesman said that Biden, who takes office next week, would accelerate distribution of COVID-19
vaccines and jump-start lagging inoculations by releasing more doses.
Most states prioritized health-care workers and nursing home staff and residents for their first deliveries of the COVID-19
vaccines which began last month, following recommendations from the U.S. Centers for Disease Control and Prevention (CDC). The process of inoculating those groups has been slow due partly to the complexity of giving them the vaccines.
CDC head Dr. Robert Redfield said on Tuesday that he "strongly recommends" that vaccines be made available to people over 65 and those younger than 65 who have other chronic health conditions.
The CDC last week made clear that states can move on to the next priority group - people older than 75 and essential workers - without finishing the first round of inoculations, but fewer than 20 states have done so. A handful of states including Texas, Florida and Georgia have started giving shots to people over 65.
(Reporting by Vishwadha Chander and Maria Ponnezhath in Bengaluru and Rebecca Spalding, Carl O'Donnell and Caroline Humer in New York; Editing by Andrew Heavens, Alison Williams and Jonathan Oatis)
This story has not been edited by Firstpost staff and is generated by auto-feed.
Find latest and upcoming tech gadgets online on Tech2 Gadgets. Get technology news, gadgets reviews & ratings. Popular gadgets including laptop, tablet and mobile specifications, features, prices, comparison.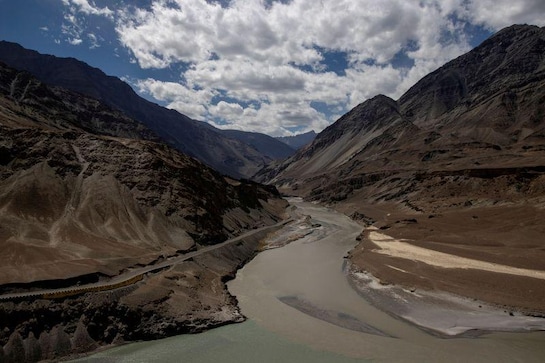 World
SHANGHAI (Reuters) - China has called for the swift return of a soldier it says is being held by Indian authorities after disappearing along the border.
World
MADRID (Reuters) - A storm in Spain killed four people, paralysed travel and blanketed the capital Madrid in so much snow on Saturday that skiers took to the main Gran Via thoroughfare. Forecasters warned of more havoc next week after Storm Filomena brought the heaviest snowfall in decades across central Spain. In the Madrid area, rescuers reached 1,500 people trapped in cars, while on the usually traffic-clogged Gran Via, residents snowboarded and pelted each other with snowballs as well as ski
World
By Rich McKay (Reuters) - Federal agents arrested two more Capitol Hill rioters whose images had gone viral, of one carrying off the House Speaker's lectern and another who wore horns and a fur pelt, while a top Democratic lawmaker called on mobile carriers to preserve social media content related to the carnage.