U.S. must prepare for more Russian meddling: Nielsen
(Reuters) - U.S. Homeland Security Secretary Kirstjen Nielsen on Thursday said the United States needed to be prepared for an attempt by Russia to interfere in elections in all 50 U.S. states this year, adding that there was no question Moscow interfered in the 2016 U.S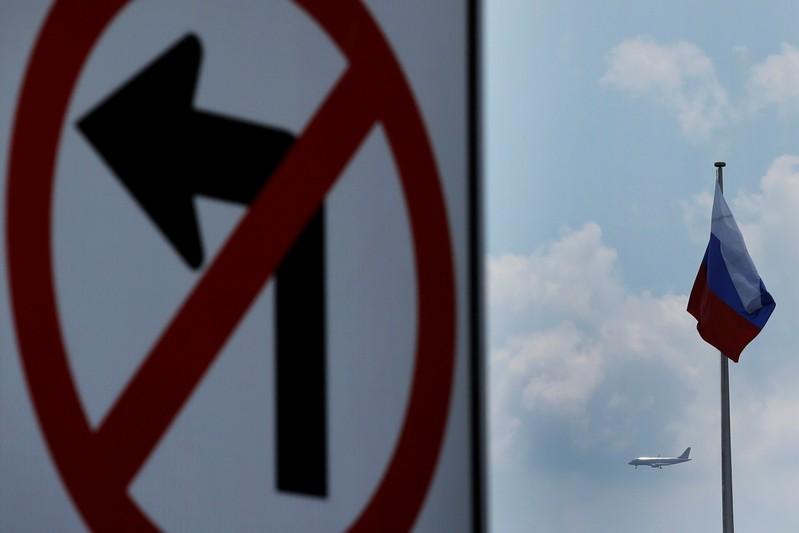 (Reuters) - U.S. Homeland Security Secretary Kirstjen Nielsen on Thursday said the United States needed to be prepared for an attempt by Russia to interfere in elections in all 50 U.S. states this year, adding that there was no question Moscow interfered in the 2016 U.S. presidential contest.
"I don't think there's any question in the intel community or at DHS that Russians attempted to infiltrate and interfere with our electoral system," she said. "I don't think there's any doubt that they did it, and I think we should all be prepared given that capability and will -- that they'll do it again."
President Donald Trump this week has struggled to quiet an uproar over his failure to confront Russian President Vladimir Putin over Moscow's meddling when the two leaders met in Helsinki on Monday.
At the summit, Trump refused to blame Putin for the election meddling and said it could be "other people," then a day later tried to clean up his remarks. Earlier on Thursday, Trump said he looked forward to meeting again with his Russian counterpart.
U.S. intelligence agencies have concluded that Russia carried out a campaign of hacking and propaganda targeting the 2016 U.S. presidential election in an attempt to sow discord, disparage Democratic candidate Hillary Clinton and aid Republican Trump's candidacy. Putin has denied any such meddling.
The U.S. Department of Justice and Congress are investigating the interference and any possible collusion by Trump's campaign. Trump has repeatedly denied there was any collusion.
Nielsen, at the Aspen Security Forum in Colorado, was asked about the U.S. intelligence community's assessment that Putin directed the campaign to favor Trump, said:
"I haven't seen any evidence that the attempts to interfere in our election infrastructure was to favor a particular political party. I think what we've seen on the foreign influence side is they were attempting to intervene and cause chaos on both sides.
"The overall purpose is to sow discord."
(Reporting by Susan Heavey in Washington; Editing by Tim Ahmann and Jonathan Oatis)
This story has not been edited by Firstpost staff and is generated by auto-feed.
Find latest and upcoming tech gadgets online on Tech2 Gadgets. Get technology news, gadgets reviews & ratings. Popular gadgets including laptop, tablet and mobile specifications, features, prices, comparison.
World
ROVANIEMI, Finland (Reuters) - Christmas is coming, but in Santa's home village in northern Finland, the COVID pandemic means that the flocks of tourists who usually start to make merry in Rovaniemi at this time of year are not. Finland has adopted some of the strictest travel restrictions in Europe, despite its low level of infections, meaning most foreigners cannot enter the country. The northern part of Finland, where many businesses rely on tourists flying in to meet Santa Claus, see the Northern Lights or take a snowmobile safari, has seen visitor numbers plummet.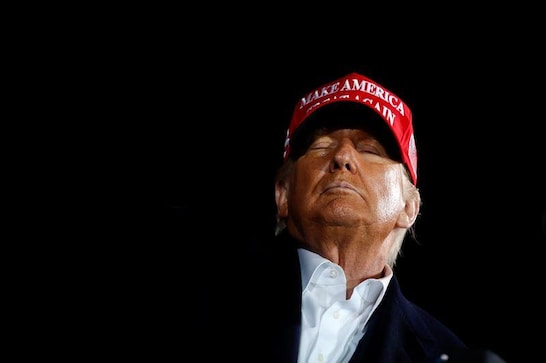 World
By Elizabeth Culliford and Nandita Bose (Reuters) - U.S. President Donald Trump's re-election campaign's Twitter account was briefly restricted on Thursday, causing an outcry from Republican lawmakers who accused social media companies of acting like "speech police" and vowing to hold Twitter responsible
World
By Anurag Maan and Shaina Ahluwalia (Reuters) - U.S. cases of the novel coronavirus crossed 8 million on Thursday, rising by 1 million in less than a month, as another surge in cases hits the nation at the onset of cooler weather