U.S. military says using cyber capabilities against Islamic State | Reuters
BUCKLEY AIR FORCE BASE, Colo. The U.S.
BUCKLEY AIR FORCE BASE, Colo. The U.S. military is dropping "cyber bombs" on Islamic State for the first time as part of a stepped-up coordinated effort that has put increasing pressure on the militant group, Deputy Defense Secretary Robert Work said on Tuesday.
"Those guys are under enormous pressure. Every time we have gone after one of their defended positions over the last six months, we have defeated them. They have left, they have retreated," Work told reporters on a military plane en route to a Colorado air base.
He said U.S. and coalition forces were putting pressure on Islamic State from all directions, using every possible military capability, including cyber attacks, to defeat the group.
(Reporting by Andrea Shalal; Editing by Chizu Nomiyama)
This story has not been edited by Firstpost staff and is generated by auto-feed.
World
Lawyers and advocates question why most of the children are at unlicensed shelters.
World
Published in 2019, the book addresses the issue of migrant children traveling unaccompanied to the United States.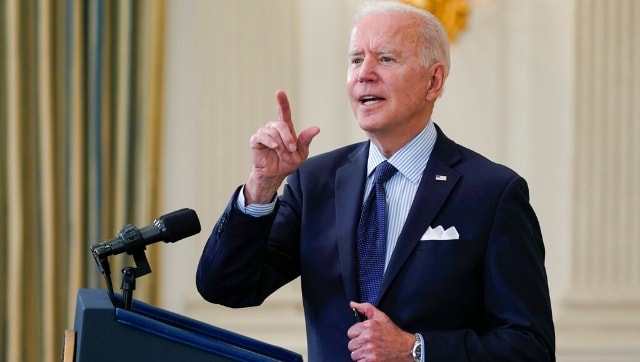 World
Biden will leave for the UK on Wednesday and then visit Brussels and Geneva as part of the trip, that ends next week