U.S. measles cases surge nearly 20 percent in early April, CDC says
(Reuters) - The number of confirmed cases of measles in the United States this year jumped by nearly 20 percent in the week ended April 11, in the country's second-worst outbreak in nearly two decades, federal health officials reported on Monday. As of April 11, the U.S. Centres for Disease Control and Prevention (CDC) recorded 555 cases of the disease since the beginning of the year, up from 465 cases confirmed by April 4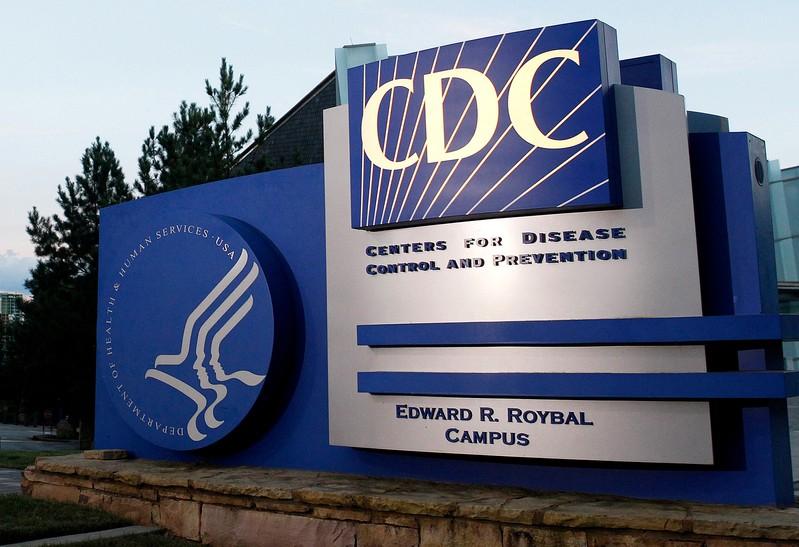 (Reuters) - The number of confirmed cases of measles in the United States this year jumped by nearly 20 percent in the week ended April 11, in the country's second-worst outbreak in nearly two decades, federal health officials reported on Monday.
As of April 11, the U.S. Centres for Disease Control and Prevention (CDC) recorded 555 cases of the disease since the beginning of the year, up from 465 cases confirmed by April 4. The cases were found in 20 states spanning the country.
The measles virus is highly contagious and can lead to complications and death, particularly in children. The CDC report did not say whether there have been any fatalities.
The U.S. outbreak is part of a worldwide rise. The World Health Organisation reported on Monday that global cases had risen nearly four-fold in the first quarter of 2019 to 112,163 compared with the same period last year.
A growing and vocal fringe of parents in the United States oppose vaccines believing, contrary to scientific evidence, that ingredients in them can cause autism or other disorders.
Five parents filed a lawsuit with the New York State court against the city's health department on Monday, requesting a halt to emergency orders requiring the measles vaccine on the grounds that it goes against their religious beliefs.
"There is insufficient evidence of a measles epidemic or dangerous outbreak to justify the respondents' extraordinary measures, including forced vaccination," said the lawsuit, identifying the parents only by their initials.
The city's Department of Health did not respond to requests for comment.
TRIP TO ISRAEL
New York City has confirmed 329 cases of measles since October, including 44 since last week's emergency order, according to local health officials, the large majority among children of the Orthodox Jewish communities in Brooklyn. Six of the additional 44 cases are newly diagnosed, while the other 38 are recently discovered, the New York health department said.
Mayor Bill de Blasio declared the city's outbreak a public health emergency last week and ordered unvaccinated people in the affected parts of Brooklyn to get the vaccine or face a fine. It is the worst outbreak seen in the city since 1991, the mayor said.
Several people had to be hospitalized, but no fatalities had been reported as of last week.
New York health officials said the Brooklyn outbreak was caused by an unvaccinated child returning from a trip to Israel, which is also grappling with an outbreak.
Another outbreak has hit Orthodox Jewish families in New York's Rockland County. Officials there banned children not vaccinated against measles from public spaces last month.
A state judge overturned the order, but Rockland is appealing that decision.
(Reporting by Tamara Mathias in Bengaluru and Jonathan Allen in New York; editing by Anil D'Silva, Bill Tarrant and Bill Berkrot)
This story has not been edited by Firstpost staff and is generated by auto-feed.
Find latest and upcoming tech gadgets online on Tech2 Gadgets. Get technology news, gadgets reviews & ratings. Popular gadgets including laptop, tablet and mobile specifications, features, prices, comparison.
World
OTTAWA (Reuters) - Canadian Prime Minister Justin Trudeau on Friday said he will continue to stand up against China's "coercive diplomacy" and its human rights abuses in Hong Kong and Xinjiang after being rebuked by Beijing for similar comments earlier this week. "We will stand up loudly and clearly for human rights all around the world, whether it is talking about the situation faced by the Uighurs, whether it is talking about the very concerning situation in Hong Kong, whether it's calling out China for its coercive diplomacy," Trudeau said in a news conference. (Reporting by Steve Scherer and Julie Gordon, Editing by Franklin Paul)
World
By Caroline Pailliez PARIS (Reuters) - Solene Tissot, a 19-year-old student in Paris, will obey the curfew imposed to fight COVID-19, but she has one request for her country's leaders: don't blame young people for the second wave of the virus. "There's been this kind of assigning guilt to young people," she said on Friday, hours before the new curfew was to come into force in Paris and major French cities. "I reject that." After a lull over the summer, the rates of transmission of coronavirus are going up in many parts of Europe and officials have identified social interactions between young people as a source of the resurgence.
World
By Adrian Portugal and Eloisa Lopez MANILA (Reuters) - Jailed Philippine activist Reina Mae Nasino wanted to hold her three-month-old daughter for the last time before she was laid to rest on Friday but she could not. Heavily armed prison officials guarding her refused to uncuff her despite pleas from her family and human rights supporters, who have decried what they described as inhumane treatment of Nasino and other mothers in Philippine jails.