U.S. man released from Venezuelan prison after five years
CARACAS/WASHINGTON (Reuters) - A U.S. citizen arrested in Venezuela in 2014 on weapons trafficking and attempted murder charges his family called 'trumped-up' was released this week, his family said in a statement on Friday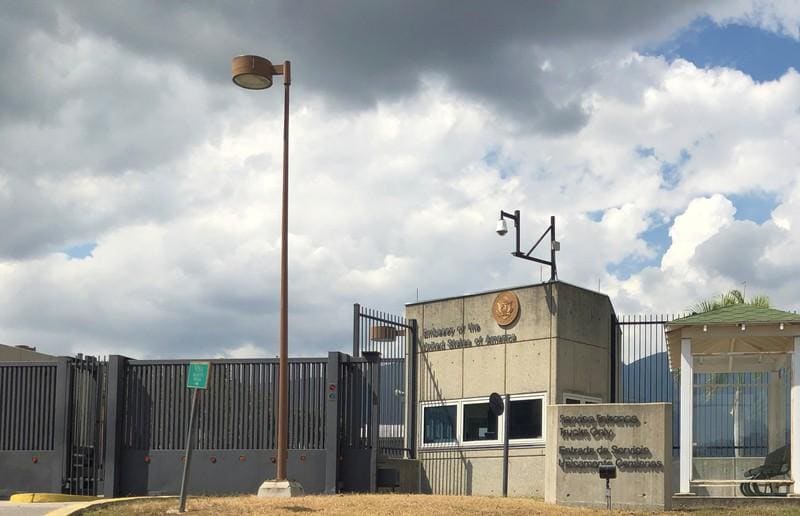 CARACAS/WASHINGTON (Reuters) - A U.S. citizen arrested in Venezuela in 2014 on weapons trafficking and attempted murder charges his family called "trumped-up" was released this week, his family said in a statement on Friday.
Todd Leininger, 37, was arrested in western Tachira state where he and his Venezuelan wife were visiting his sister-in-law, Reuters reported at the time. Tachira was then the focus of deadly anti-government protests, and authorities said he was among 58 foreign "mercenaries" detained.
His release comes despite sharply deteriorating U.S.-Venezuela ties. In January, President Nicolas Maduro announced he was breaking off diplomatic relations after the United States recognised National Assembly leader Juan Guaido as the country's legitimate president.
Washington withdrew all remaining diplomatic personnel last month, as Venezuela suffers an economic crisis that has led to food and medicine shortages and prompted more than 3 million people to emigrate. Maduro, a socialist, calls Guaido a U.S. puppet seeking to oust him in a coup.
In its statement, Leininger's family said he was moved from prison to prison in Venezuela and that prison officials "refused to comply" with orders for his release before he was freed on Thursday and flown to Miami.
"This was a long and often heart-breaking journey, but I am so grateful to be reunited with my son," said his mother Barbara Leininger, who lives in Bloomington, Indiana.
Neither Venezuela's Information Ministry nor its chief prosecutor's office responded to requests for comment.
Speaking on the condition of anonymity, a U.S. Department of State official called Leininger's release "long overdue," saying a Venezuelan judge had granted him parole in May 2018 due to good behaviour and that a court had ordered his release in November.
"Since that time we have been pressing for his return to the United States," the official said, adding that the U.S. government was still concerned about six executives of U.S. refiner Citgo, a subsidiary of Venezuelan state oil company PDVSA, who have been jailed in Venezuela since 2017.
Venezuelan rights groups have frequently reported delays in authorities' compliance with court orders for prisoners to be released.
Last year, Venezuelan authorities released an American missionary who had been held on weapons charges since 2016.
Speaking to Reuters in 2014, Barbara Leininger said her son had "some psychological issues" and had admitted to shooting a man in self-defence during what he described as an "altercation."
(Reporting by Luc Cohen in Caracas and Lesley Wroughton in Washington; Editing by Tom Brown)
This story has not been edited by Firstpost staff and is generated by auto-feed.
Business
(Reuters) - Alphabet Inc's self-driving unit Waymo said on Thursday it had partnered with Google's Maps to let users book fully autonomous ride-hailing services through the app.
Business
FRANKFURT (Reuters) - Tesla on Thursday revised its application for a planned gigafactory in Europe to include details for plans to produce battery cells on site and an expansion of other production lines, German officials said. It also includes plans to reduce water consumption so that usage remains constant compared to earlier proposals despite the expansion. Tesla has sharply criticised the lengthy regulatory processes in Germany and has pushed back the factory's opening date.
Business
By Mathieu Rosemain PARIS (Reuters) - U.S. social media giant Facebook has offered to commit to providing its partners with clear and objective conditions of access to advertising inventories and ad campaign data, France's antitrust authority said on Thursday following an investigation.