U.S. lawmaker subpoenas ex-FBI chief and former Attorney General
WASHINGTON (Reuters) - The Republican chairman of the U.S. House of Representatives Judiciary Committee, Bob Goodlatte, has issued subpoenas for former FBI Director James Comey and former Attorney General Loretta Lynch to give depositions in a probe of their handling of an investigation into Hillary Clinton's emails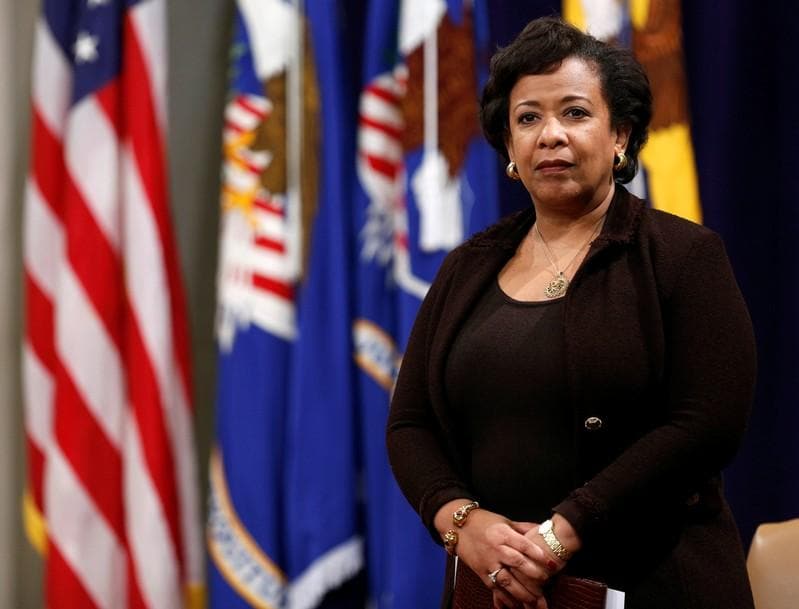 WASHINGTON (Reuters) - The Republican chairman of the U.S. House of Representatives Judiciary Committee, Bob Goodlatte, has issued subpoenas for former FBI Director James Comey and former Attorney General Loretta Lynch to give depositions in a probe of their handling of an investigation into Hillary Clinton's emails.
A committee statement released on Friday said the two former top law enforcement officials have been repeatedly asked to meet with the Judiciary and Oversight committees "as part of the Committees' joint investigation into decisions made by the Department of Justice in 2016" but "have yet to voluntarily appear," driving the need to issue subpoenas.
According to the statement, Comey would be deposed on Dec. 3 and Lynch on Dec. 4.
With Democrats taking control of the House in January, Republicans are in a race against time to finish their probe into how the FBI handled revelations that former Secretary of State Clinton, the Democrats' candidate in the 2016 presidential contest, had used a private email server during her four years in office.
Even though he won that election, Republican President Donald Trump has pressed Congress to look into the decision by Comey, who headed the agency at the time, to publicly discuss the Clinton investigation. Trump also fired Comey a few months after moving into the White House.
Comey said on Twitter on Thursday he had received a subpoena and he was happy "to sit in the light and answer all questions."
"But I will resist a 'closed door' thing because I've seen enough of their selective leaking and distortion. Let's have a hearing and invite everyone to see," he said, repeating his frequent call for a public hearing.
A representative for Lynch could not be reached, but earlier this month a spokeswoman declined to comment on the congressional plans to issue subpoenas.
(Reporting by Lisa Lambert; Editing by Tom Brown)
This story has not been edited by Firstpost staff and is generated by auto-feed.
Find latest and upcoming tech gadgets online on Tech2 Gadgets. Get technology news, gadgets reviews & ratings. Popular gadgets including laptop, tablet and mobile specifications, features, prices, comparison.
World
WASHINGTON (Reuters) - China's Houston consulate, which is due to be closed on Friday, has been one of the worst offenders in terms of Chinese espionage activity in the United States and its actions went well over the line of what was acceptable, senior U.S.
World
MADRID (Reuters) - A U.N.
World
DUBAI (Reuters) - Iran said on Friday a U.S. fighter jet "harassed" an Iranian civilian airliner in an act of terrorism that injured and panicked passengers, dismissing a U.S