U.S. judges pulled from Mexico border as crossings by women, children fall | Reuters
By Julia Edwards Ainsley and Kristina Cooke | WASHINGTON/SAN FRANCISCO WASHINGTON/SAN FRANCISCO Two U.S. immigration judges recently sent to the Mexico border to process asylum requests from migrant women and children are being recalled as they have so few cases to hear, according to two people familiar with the matter
By Julia Edwards Ainsley and Kristina Cooke
| WASHINGTON/SAN FRANCISCO
WASHINGTON/SAN FRANCISCO Two U.S. immigration judges recently sent to the Mexico border to process asylum requests from migrant women and children are being recalled as they have so few cases to hear, according to two people familiar with the matter. The dearth of cases at two Texas facilities where the judges are based can be traced to a sharp drop in illegal border crossings by women and children since U.S. President Donald Trump took office in January.Eight immigration judges were reassigned from their regular courts to detention centres at the border beginning on March 20 as part of Trump's executive order to curb illegal immigration.Six of the judges have had full dockets, handling dozens of cases per week. But the two at detention centres housing women and children in Dilley and Karnes County, Texas had so few cases their presence was deemed a waste of resources by the U.S. Department of Justice, according to one of the sources. The Department of Justice did not immediately respond to a request for comment.
The number of parents and children apprehended at the U.S. Mexico border in March dropped to just over 1,000, a 93 percent fall from December, the Department of Homeland Security reported last week.The decline follows Trump's harsh rhetoric on illegal immigration and policies which classify almost all illegal migrants as subject to deportation.
The judges were deployed to the border in an effort to quickly hear the claims of migrants seeking asylum so that those deemed ineligible could be deported. In more than three weeks at the border, the judge in Dilley had no hearings and the judge in Karnes County had four, according to a spokeswoman for the U.S. Department of Justice's Executive Office of Immigration Review. The centre in Dilley is run by CoreCivic Inc (CXW.N) while the facility in Karnes is run by the Geo Group Inc (GEO.N), both private contractors.
Populations at the two centres have declined drastically since Trump took office Jan. 20. Dilley, which held 1,499 women and children on Jan. 14, held only 259 on March 30. Karnes held 546 women and children on Jan. 14, but only 87 on March 30, according to a spokeswoman for U.S. Immigration and Customs Enforcement.The judges deployed to the border left behind scheduled hearings in their home courts. As of early March, immigration courts were weighed down by a record backlog of more than 542,000 cases. (Reporting by Julia Edwards Ainsley in Washington and Kristina Cooke in San Francisco; Editing by Sue Horton and Andrew Hay)
This story has not been edited by Firstpost staff and is generated by auto-feed.
World
The incident occurred in Dasu area of Upper Kohistan district of Khyber Pakhtunkhwa province where Chinese engineers and construction workers are helping Pakistan build a dam which is part of CPEC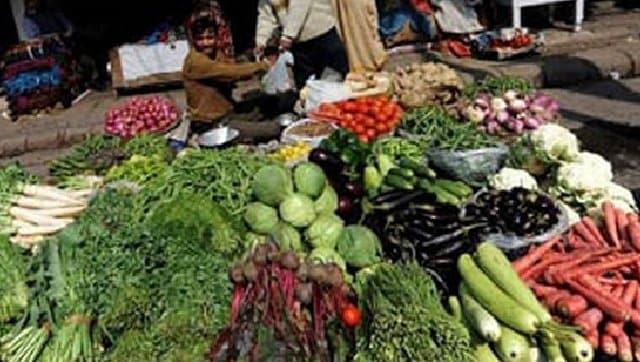 Business
Inflation in fuel and power basket eased to 32.83 percent during June, against 37.61 percent in May
India
The Pulitzer prize winner, who was in Kandahar covering operations against Taliban, was killed when he was riding along with the Afghan Special Forces