U.S. judge rejects Trump curbs on asylum for domestic abuse victims
By Tom Hals (Reuters) - A U.S.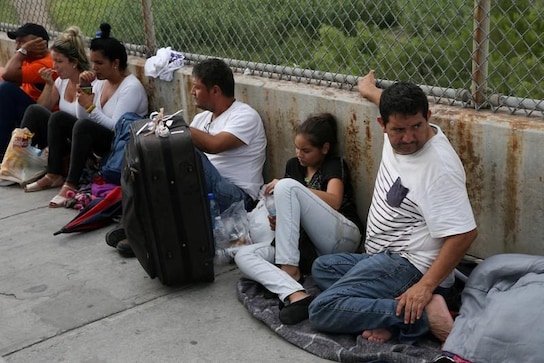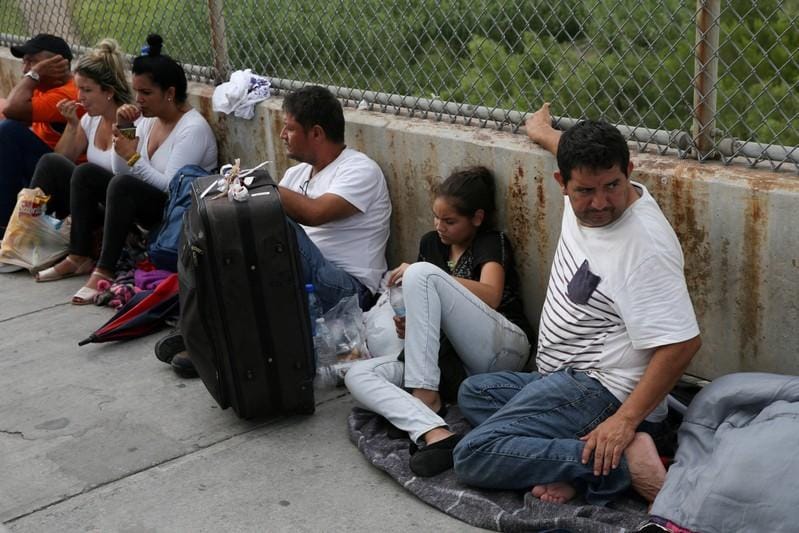 By Tom Hals
(Reuters) - A U.S. judge on Wednesday struck down Trump administration policies aimed at restricting asylum claims by people citing gang or domestic violence in their home countries and ordered the U.S. government to bring back six deported migrants to reconsider their cases.
The ruling is the latest legal setback for the White House on immigration. Last month, a judge in San Francisco ordered a halt to a policy that prevented those entering illegally from Mexico from seeking asylum.
The policy at the centre Wednesday's ruling sought to limit the ability of immigrants to fight expedited deportation by narrowing the grounds for claiming "credible fear" if they returned home, the first step in a long asylum process.
The policy was challenged in a District of Columbia lawsuit brought by a dozen adults and children. U.S. Judge Emmet Sullivan said in a 107-page opinion the policy violated both immigration and administrative law.
"And because it is the will of Congress - not the whims of the executive - that determines the standard for expedited removal, the court finds that those policies are unlawful," Sullivan wrote.
In a statement, the Department of Justice said administration policies sought to follow Congress' requirement that asylum be limited to those with a fear of persecution based on their race, nationality, religion, political opinion or membership in a social group.
The DOJ filed a request to stay the court's orders while the government appealed the ruling. Sullivan had not responded to that request.
Sullivan, an appointee of U.S. President Bill Clinton, made headlines on Tuesday for his fierce criticism of Michael Flynn, President Donald Trump's former national security adviser, for lying to FBI agents.
For the last three months of 2017, the most recent numbers, the government conducted about 6,000 credible fear interviews monthly. The vast majority passed those interviews, allowing them to make their case for asylum in front of a U.S. immigration judge.
Jennifer Chang Newell, an American Civil Liberties Union attorney who represented the asylum seekers, said the ruling "is a defeat for the Trump administration's all-out assault on the rights of asylum seekers."
The ruling clears the way for four mothers and two children to be returned to the United States, according to Newell.
The administration has said that the asylum process is being abused by people who have frivolous claims but are able to stay in the country while their cases are being decided.
At a separate hearing, U.S. District Judge John Tigar in San Francisco said he would likely rule on Wednesday whether to extend his previous order that blocked Trump's policy to bar those entering illegally from Mexico from seeking asylum.
Tigar noted that his November order had been subsequently upheld by a federal appeals court and said he is now bound to follow that reasoning in deciding whether to extend it.
On Tuesday, the United States committed billions of dollars towards development in Central America and Mexico as part of a plan to curb illegal immigration.
(Reporting by Tom Hals in Wilmington, Delaware; Additional reporting by Dan Levine in San Francisco; Editing by Cynthia Osterman)
This story has not been edited by Firstpost staff and is generated by auto-feed.
Find latest and upcoming tech gadgets online on Tech2 Gadgets. Get technology news, gadgets reviews & ratings. Popular gadgets including laptop, tablet and mobile specifications, features, prices, comparison.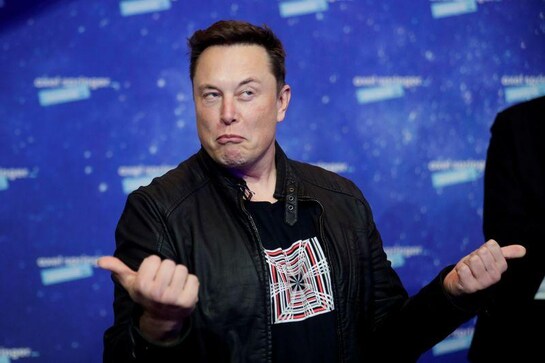 Business
(Reuters) -Tesla Inc chief and billionaire entrepreneur Elon Musk surpassed Amazon.com Inc's top boss Jeff Bezos to become the world's richest man, Bloomberg News reported on Thursday.
Business
FRANKFURT (Reuters) - Daimler is starting the year with optimism after a strong finish to 2020, Chief Executive Ola Kaellenius said on Thursday, adding that sales in the fourth quarter had continued the strong trend seen in the preceding three months.
Business
By Laura Sanicola NEW YORK (Reuters) -Oil prices edged higher on Thursday, hitting 11-month peaks as markets remained focused on Saudi Arabia's unexpected pledge to deepen its oil cuts and firmer equities, shrugging off political unrest in the United States. Brent crude rose 18 cents to $54.48 a barrel by 1:32 p.m. EST (1832 GMT) after touching $54.90, a high not seen since before the first COVID-19 lockdowns in the West.