U.S. judge refuses Russian firm's bid to dismiss Mueller indictment
By Sarah N.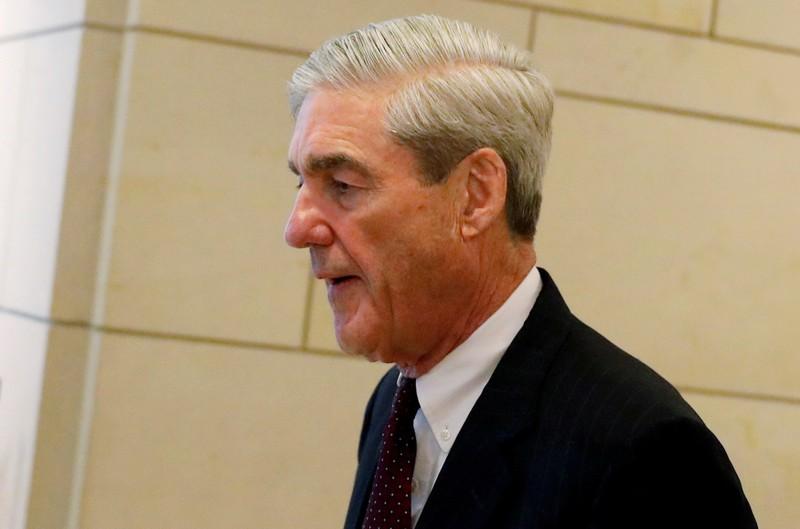 By Sarah N. Lynch
WASHINGTON (Reuters) - A federal judge on Thursday refused to dismiss criminal charges against a Russian company accused by U.S. Special Counsel Robert Mueller of funding a propaganda operation to sway the 2016 presidential election in Donald Trump's favor.
The ruling by Judge Dabney Friedrich in the U.S. District Court for the District of Columbia came after lawyers for Concord Management and Consulting LLC argued the indictment brought against it failed to properly allege a crime.
Concord is one of three corporate entities, along with 13 Russian individuals, indicted by Mueller's office in February in an alleged conspiracy to tamper with the U.S. presidential race by adopting false online personas to push divisive messages, traveling to the United States to collect intelligence and staging political rallies.
The indictment says Concord is controlled by Russian businessman Evgeny Prigozhin, who has been dubbed by Russian media as Russian President Vladimir "Putin's cook" and whom U.S. officials have said has extensive ties to Russia's military and political establishment.
Although Russian officials cannot be extradited to the United States to stand trial, the company hired American attorneys to fight Mueller's charges.
The ruling on Thursday marked the second time the same judge had refused to dismiss charges against Concord. In their first attempt, Concord's lawyers had argued that Mueller was illegally appointed and lacked prosecutorial authority.
Their latest attempt turned on more technical legal arguments related to whether prosecutors adequately met the legal burden to charge the company with conspiring to defraud the United States and whether the indictment properly alleged the firm willfully violated the law, among other things.
"Concord's concerns amount to a single attack: that the government has charged Concord based on conduct that is not illegal," Friedrich wrote in her opinion.
"But Concord cannot escape the fact that the course of deceptive conduct alleged is illegal."
Concord is now participating in a similar case challenging Mueller's powers that was brought by Andrew Miller, an associate of Trump's longtime adviser Roger Stone who has defied a subpoena to appear before a grand jury.
A federal appeals court has yet to rule in that case.
(Reporting by Sarah N. Lynch; Editing by Chizu Nomiyama and Paul Simao)
This story has not been edited by Firstpost staff and is generated by auto-feed.
Business
By Pete Schroeder WASHINGTON (Reuters) - JPMorgan Chase & Co will resume making political donations to U.S. lawmakers but will not give to Republican members of Congress who voted to overturn President Joe Biden's election victory, according to an internal memo on Friday seen by Reuters. The bank was among many corporations that paused political giving following the deadly Jan
Business
(Reuters) - Fintech company Square Inc is considering making a hardware wallet for bitcoin, Chief Executive Officer Jack Dorsey said in a tweet https://twitter.com/jack/status/1400839179513339905 on Friday. As bitcoin and other crypto-currencies have gained in popularity, many companies have emerged to serve a growing need to protect these assets from online theft. Bitcoin wallets can be stored offline or online at cryptocurrency exchanges, venues where bitcoin can be bought and sold for traditional currencies or other virtual coins.
Business
By Foo Yun Chee BRUSSELS (Reuters) -The European Commission on Friday defined the scope of revised copyright rules adopted last year following criticism from governments, including France and Poland, but EU broadcasters and internet activists said there was a danger of censorship. The revamped copyright directive, the first overhaul in two decades, aimed to provide fair compensation for the bloc's $1 trillion creative industry and its 11.7 million employees. A central provision, Article 17, backed by the creative industry, would force Google-owned YouTube, Facebook's Instagram and other sharing platforms to install filters to prevent users from uploading copyrighted materials