U.S. judge questions Trump administration on asylum policy
By Dan Levine SAN FRANCISCO - A U.S. judge closely questioned the government on Monday as he weighed whether to temporarily halt an order from President Donald Trump that bars asylum for migrants who illegally cross the border with Mexico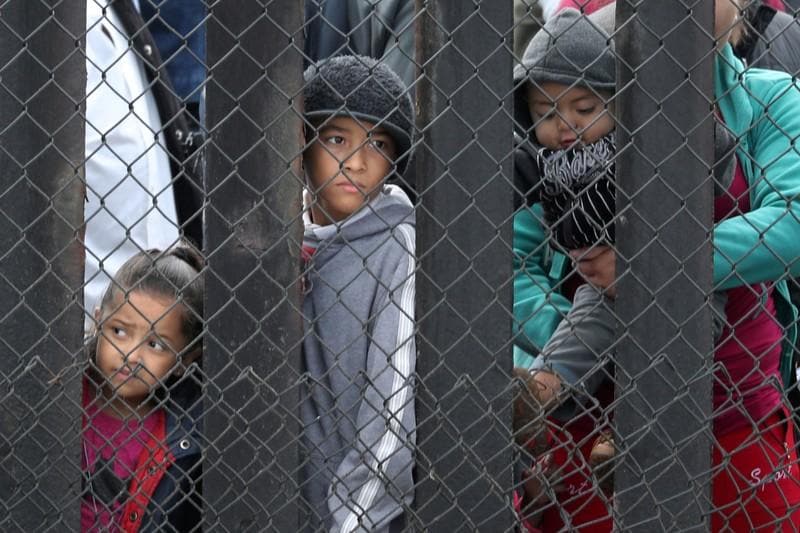 By Dan Levine
SAN FRANCISCO - A U.S. judge closely questioned the government on Monday as he weighed whether to temporarily halt an order from President Donald Trump that bars asylum for migrants who illegally cross the border with Mexico.
Trump cited an overwhelmed immigration system for his recent proclamation that officials will only process asylum claims for migrants who present themselves at an official entry point. Civil rights groups argue that Trump's Nov. 9 order violated administrative and immigration law.
At hearing in San Francisco federal court, U.S. District Judge Jon Tigar repeatedly asked a Justice Department attorney whether Trump's order was justified and supported by actual evidence.
"To say something is true does not make it true," Tigar said.
The judge did not issue a ruling during the hearing. Any decision would likely be procedural and would restore prior asylum rules while the rights groups made their case for a preliminary injunction at a future hearing.
Tigar was nominated to the court by President Barack Obama.
The hearing came as thousands of Central Americans, including a large number of children, are travelling in caravans towards the U.S. border to escape violence and poverty at home. Some have already arrived at Tijuana, a Mexican city on the border with California.
Rights groups have said immigrants are being forced to wait days or weeks at the border before they can present themselves for asylum, and the administration has been sued for deliberately slowing processing times at official ports.
At the hearing, American Civil Liberties Union attorney Lee Gelernt said the order clearly conflicted with the Immigration and Nationality Act, which allows any person present in the United States to seek asylum, regardless of how they entered the country.
Gelernt said the ACLU has recently learned Mexican authorities have begun barring unaccompanied minors from applying at U.S. ports of entry.
"These kids are in desperate danger," he said.
Caravan participants began to arrive last week in Tijuana on the Mexican side of the U.S. border, which has put a strain on humanitarian shelters where many will wait to seek asylum. Their presence has also strained Tijuana's reputation as a welcoming city, with some residents screaming at the migrants, "Get out!"
Trump sent more than 5,000 soldiers to the 2,000-mile (3,100 km) frontier with Mexico to harden the border, although critics dismissed the move as a political stunt ahead of congressional elections on Nov. 6.
(Reporting by Dan Levine in San Francisco; Additional reporting by Tom Hals in Wilmington, Delaware; Editing by Leslie Adler and Tom Brown)
This story has not been edited by Firstpost staff and is generated by auto-feed.
World
Reports suggest that they captured President Alpha Conde and dissolved the government, bust the ground situation remains unclear
News & Analysis
NEW YORK (Reuters) -The price of cryptocurrencies plunged and crypto trading was delayed on Tuesday, a day in which El Salvador ran into snags as the first country to adopt bitcoin as legal tender. Shares of blockchain-related firms also fell as crypto stocks were hit by trading platform outages. But the major focus was on El Salvador, where the government had to temporarily unplug a digital wallet to cope with demand.
News & Analysis
By Joseph White and Sanjana Shivdas (Reuters) -The head of Apple Inc's car project, Doug Field, is going to work for Ford Motor Co to lead the automaker's advanced technology and embedded systems efforts, a hiring coup for Ford Chief Executive Jim Farley.