U.S. judge may consider gag order in case of accused Russian agent
By Sarah N. Lynch WASHINGTON (Reuters) - A U.S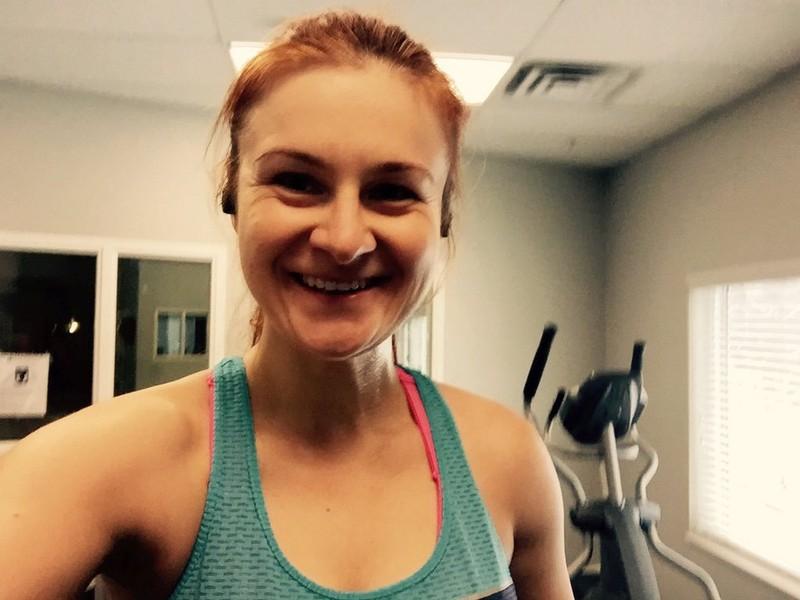 By Sarah N. Lynch
WASHINGTON (Reuters) - A U.S. judge said on Wednesday she may consider imposing a gag order on lawyers for accused Russian agent Maria Butina after prosecutors complained about statements by her lead attorney to the news media and expressed concern about turning over evidence to the defense.
U.S. District Court Judge Tanya Chutkan gave the prosecution until Aug. 8 to file a proposed protection order to prevent the public disclosure of evidence in the case. During a hearing, prosecutors accused defense lawyer Robert Driscoll of misrepresenting the case in television news interviews.
"I certainly don't want to impose a gag order," Chutkan said at a hearing, but added that she would consider the step if Driscoll's public statements about the case "cross the line."
"I'm cautioning you," the judge told Driscoll.
Butina, 29, was arrested and indicted this month on charges that she conspired with a top Russian official and two American citizens to try to infiltrate a pro-gun rights group, believed to be the National Rifle Association, and to influence U.S. policy toward Russia. She has pleaded not guilty.
Prosecutor Thomas Saunders said the government cannot give Butina's defense team "free rein" over more than 1.5 million files seized by the FBI as part of its investigation until her lawyers agree not to release it to the media.
"Our concerns are about protecting the integrity of potential ongoing investigations," Saunders said, adding that it is not just about this matter, but also "potential other cases."
Prosecutors said Driscoll's statements on TV violated the court's rules prohibiting lawyers from opining on cases in ways that could hurt a person's right to a fair trial.
Chutkan said she and defense lawyers would review the prosecution's proposed protection order.
A magistrate judge last week ordered Butina jailed without bail pending trial after prosecutors presented evidence suggesting she had connections to Russian intelligence operatives and was being funded by Russian oligarchs.
Russia has labeled the case against Butina "fabricated" and called for her release.
The prosecution told Chutkan that Driscoll had refused to agree to several drafts of a proposed protective order. Driscoll said he is willing to agree not to share the information with the press, but had some additional concerns about the government's draft orders.
Driscoll called his television appearances "an eye dropper in a tsunami" of negative press coverage toward Butina, specifically complaining about prosecution accusations that she had offered sex in exchange for a job in a special-interest organization.
Driscoll also said he plans to challenge Butina's detention and possibly file a motion to dismiss the case.
The next hearing is scheduled for Sept. 10.
(Reporting by Sarah N. Lynch; Editing by Will Dunham)
This story has not been edited by Firstpost staff and is generated by auto-feed.
Find latest and upcoming tech gadgets online on Tech2 Gadgets. Get technology news, gadgets reviews & ratings. Popular gadgets including laptop, tablet and mobile specifications, features, prices, comparison.
Business
By Jessica Resnick-Ault NEW YORK (Reuters) - Oil prices strengthened on Wednesday, as OPEC and its allies were seen complying with a pact to cut oil supply in September, even as concerns loomed that recovery in fuel demand will be stalled by soaring global coronavirus cases. Early in the day crude was boosted by a bullish stock market. Even as equities whipsawed on pandemic worries, oil stayed higher, buoyed by expectations that OPEC could staunch a supply glut
Business
By Tina Bellon and C Nivedita (Reuters) - Tesla Inc will further cut the price of its Model S "Long Range" sedan in the United States to $69,420, the electric carmaker's chief executive, Elon Musk, announced in a tweet https://bit.ly/2H0JCP0 on Wednesday. The anticipated drop marks the second time this week Tesla has cut the price for the high-end sedan, following a 4% cut of the Model S's price in the United States on Tuesday to $71,990.
World
By Jeff Mason DES MOINES, Iowa (Reuters) - Under siege over his handling of the novel coronavirus pandemic, President Donald Trump on Wednesday cited what he said was his son's mild bout of the virus as a reason why American schools should reopen as soon as possible. Trump made the comment about his son, Barron, as the president swept into Iowa on a mission to shore up support in battleground states that he won in 2016 but is in danger of losing to Democrat Joe Biden barely three weeks before the election. First lady Melania Trump announced in a statement earlier in the day that the virus that struck both her and her husband had also infected their 14-year-old son