U.S. judge delays extradition of Carlos Ghosn's accused escape plotters to Japan
By Nate Raymond BOSTON (Reuters) - A federal judge on Thursday granted a last-minute request to stop the U.S. government from turning over to Japan two Massachusetts men to face charges that they helped smuggle former Nissan Motor Co Chairman Carlos Ghosn out of the country while he was awaiting trial on financial crimes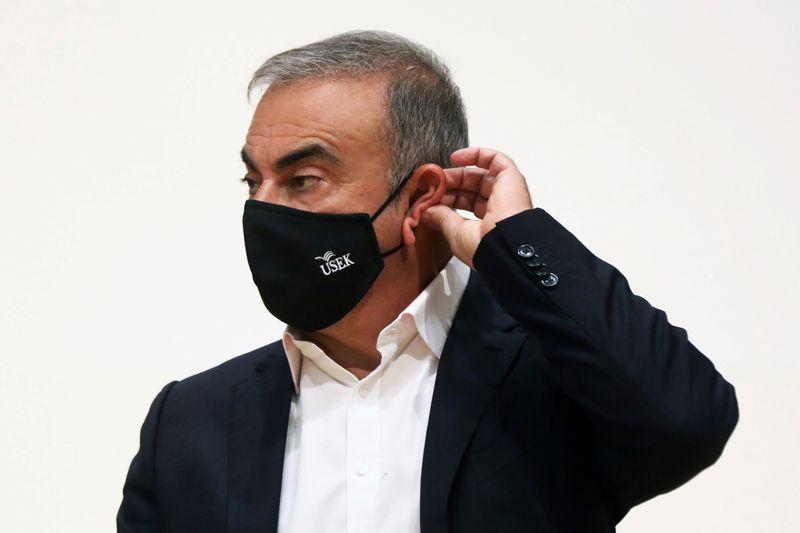 By Nate Raymond
BOSTON (Reuters) - A federal judge on Thursday granted a last-minute request to stop the U.S. government from turning over to Japan two Massachusetts men to face charges that they helped smuggle former Nissan Motor Co Chairman Carlos Ghosn out of the country while he was awaiting trial on financial crimes.
U.S. District Judge Indira Talwani in Boston granted a request by lawyers for U.S. Army Special Forces veteran Michael Taylor and his son, Peter Taylor, to delay the transfer shortly before the two men were scheduled to be placed on a flight to Japan.
Their lawyers sought the delay after the State Department approved handing over the men, who in September lost a court challenge to their potential extradition. They were arrested in May at the request of Japanese authorities.
Taylors' lawyers and the State Department did not respond to requests for comment.
Prosecutors say the Taylors facilitated a "brazen" escape in which Ghosn fled Japan on Dec. 29, 2019, hidden in a box and on a private jet before reaching Lebanon, his childhood home, which has no extradition treaty with Japan.
Ghosn was awaiting trial on charges that he engaged in financial wrongdoing, including by understating his compensation in Nissan's financial statements. Ghosn denies wrongdoing.
The State Department notified the Taylors' lawyers of its decision on Wednesday.
U.S. Senator Roger Wicker of Mississippi, a Republican who has taken interest in the case, wrote on Twitter that he was "outraged" by the State Department's decision to extradite the two men. "This former Special Forces member and his son will not be treated fairly," he said.
(Reporting by Nate Raymond in Boston and David Shepardson in Washington; editing by Jonathan Oatis and Steve Orlofsky)
This story has not been edited by Firstpost staff and is generated by auto-feed.
Find latest and upcoming tech gadgets online on Tech2 Gadgets. Get technology news, gadgets reviews & ratings. Popular gadgets including laptop, tablet and mobile specifications, features, prices, comparison.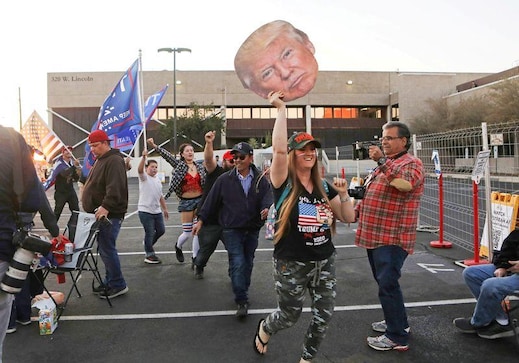 World
By Jarrett Renshaw and Joseph Tanfani (Reuters) - As President Donald Trump seeks to discredit last week's election with baseless claims of voter fraud, his team has bombarded his supporters with requests for money to help pay for legal challenges to the results: "The Left will try to STEAL this election!" reads one text. But any small-dollar donations from Trump's grassroots donors won't be going to legal expenses at all, according to a Reuters review of the legal language in the solicitations
World
RIYADH (Reuters) - Saudi Arabia's King Salman bin Abdulaziz urged the world on Thursday to take "a decisive stance" to address efforts by Iran to develop nuclear and ballistic missile programs, in an annual address to the top government advisory body. "The kingdom stresses the dangers of Iran's regional project, its interference in other countries, its fostering of terrorism, its fanning the flames of sectarianism ..
World
By Jose Sanchez BELIZE CITY (Reuters) - Belizeans headed to the polls on Wednesday to replace a veteran prime minister, with many in the tiny Central American country saying they were ready for change to repair an economy battered by pandemic-driven shutdowns. Dean Barrow, the outgoing prime minister, ran Belize for more than a dozen years.