U.S. House Democrats move to block Trump's emergency declaration on border
WASHINGTON (Reuters) - Democrats in the U.S. House of Representatives plan to introduce a resolution on Friday to end President Donald Trump's national emergency declaration on border security, according to aides to Representative Joaquin Castro. So far, 92 lawmakers have joined Castro in backing the legislation, which under House rules could advance within weeks to a debate by the full chamber, which is controlled by Democrats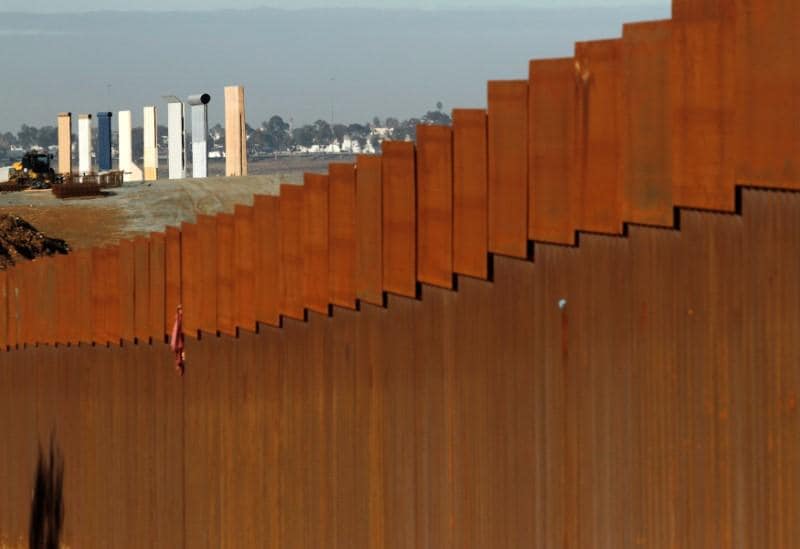 WASHINGTON (Reuters) - Democrats in the U.S. House of Representatives plan to introduce a resolution on Friday to end President Donald Trump's national emergency declaration on border security, according to aides to Representative Joaquin Castro.
So far, 92 lawmakers have joined Castro in backing the legislation, which under House rules could advance within weeks to a debate by the full chamber, which is controlled by Democrats.
Trump declared a national emergency last week in order to take money Congress had appropriated for other activities and use it to build a wall on the U.S.-Mexico border.
Trump's move came after Congress declined to fulfil his request for $5.7 billion to help build the wall this year.
Both the House and the Republican-led Senate could pass a resolution terminating the emergency by majority vote. However, any such measure would then go to Trump, who would likely veto it. Overriding the veto would require a two-thirds vote in both chambers.
A coalition of 16 U.S. states led by California sued Trump and top members of his administration on Monday to block his decision to declare the emergency.
The lawsuit said Trump's declaration was a misuse of presidential power.
(Reporting by Richard Cowan; Writing by Eric Beech; Editing by Lisa Shumaker)
This story has not been edited by Firstpost staff and is generated by auto-feed.
Business
By Stephen Nellis (Reuters) -Apple Inc on Monday said it will offer the ability to store state-issued identification cards digitally on iPhones and that it is working with the U.S. Transportation Security Administration to accept the digital IDs at airports, one of several updates to the software that runs on its devices. It also showed updates to its FaceTime video chat app, adding the ability to schedule calls with multiple attendees and making the software compatible with Android and Windows devices.
Business
LONDON (Reuters) - The bosses of all airlines flying passenger services between Britain and the United States called on Monday for the countries' governments to relax COVID-19 restrictions to reopen travel routes between the two countries. After more than a year of restrictions, the CEOs of American Airlines, IAG unit British Airways, Delta Air Lines, United Airlines and JetBlue Airways Corp said high vaccination rates in both countries meant travel could restart safely. The push for reopening trans-Atlantic routes on Monday comes ahead of meetings between U.S.
Business
BRUSSELS (Reuters) - The European Union's patience towards Britain over Brexit arrangements in Northern Ireland is wearing thin and the bloc will consider its options should Britain continue its "confrontational path", an EU official said on Monday.