U.S. general says will ensure necessary resources to counter Iran
CAIRO (Reuters) - U.S. Central Command chief General Kenneth McKenzie said on Saturday the United States would deploy the necessary resources to counter any dangerous actions by Iran, Sky News Arabia reported.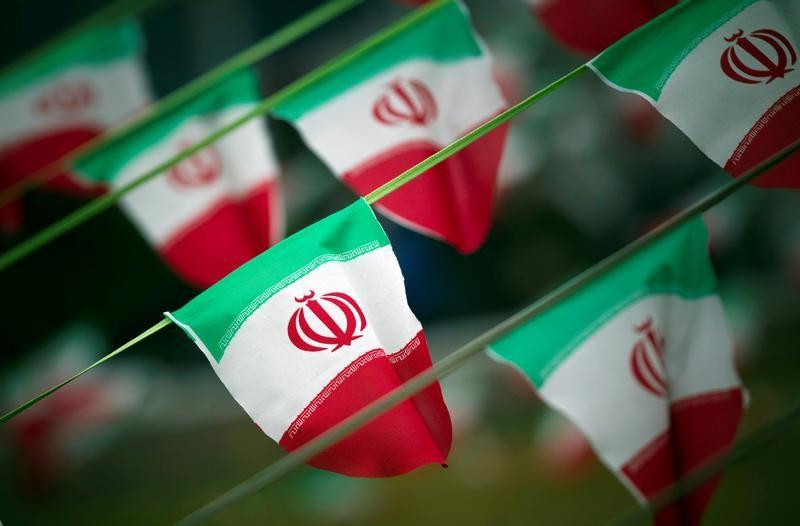 CAIRO (Reuters) - U.S. Central Command chief General Kenneth McKenzie said on Saturday the United States would deploy the necessary resources to counter any dangerous actions by Iran, Sky News Arabia reported.
"We're gonna continue to reach out to our partners and friends in the region to ensure that we make common cause against the threat of Iran," McKenzie, on an official visit to the Gulf region, was quoted as saying by Sky News Arabia.
"I believe we'll have the resources necessary to deter Iran from taking actions that will be dangerous," he said, according to a transcript released by the Abu Dhabi-based channel. "We will be able to respond effectively."
Tensions between Tehran and Washington have risen since the Trump administration last year withdrew from an international nuclear deal with Iran and began ratcheting up sanctions.
Earlier this month, the United States blacklisted Iran's elite Revolutionary Guards.
Washington on Monday demanded buyers of Iranian oil stop purchases by May or face sanctions, ending six months of waivers which allowed Iran's eight biggest buyers, most of them in Asia, to continue importing limited volumes.
Iranian President Hassan Rouhani and some senior military commanders have threatened to disrupt oil shipments from Gulf countries if Washington tries to strangle Tehran oil exports.
McKenzie also said a reduction of U.S. troops in Syria would be done cautiously.
"On the long term, we're gonna reduce our forces in Syria, we recognize that, that's the guidance in which we are operating. That will be something that we will look at very carefully as we go forward," the general said.
President Donald Trump had ordered the withdrawal of U.S. troops Syria in December after he said they had defeated Islamic State militants in Syria. In February, a senior administration official said the United States will leave about 400 U.S. troops split between two different regions of Syria.
McKenzie also said he was confident that the U.S. is going to have "a long term presence in Iraq, focused on the counter-terror mission."
(Reporting by Hesham Hajali in Cairo and Stanley Carvalho in Abu Dhabi; Writing by Rania El Gamal, Editing by Alexandra Hudson and Ros Russell)
This story has not been edited by Firstpost staff and is generated by auto-feed.
Find latest and upcoming tech gadgets online on Tech2 Gadgets. Get technology news, gadgets reviews & ratings. Popular gadgets including laptop, tablet and mobile specifications, features, prices, comparison.
Business
By David Shepardson WASHINGTON (Reuters) - India's ministry of civil aviation said on Tuesday it was considering allowing some international carrier flights to resume after Washington accused India of "unfair and discriminatory practices." The Indian ministry said in a statement posted on Twitter that as "we move from controlled and managed aviation evacuation of our citizens in different parts of the world and foreign nationals from India, we are now looking at the possibility of establishing bilateral arrangements." The U.S. Transportation Department issued an order Monday to require Indian air carriers to apply for authorization prior to conducting charter flights beginning in 30 days. The department sought "to restore a level playing field for U.S.
Business
By Devik Jain and Medha Singh (Reuters) - Wall Street's three major indexes rose on Tuesday as improving economic data and the prospect of more stimulus bolstered hopes of a swift recovery, while a jump in technology shares powered the Nasdaq to another record high. White House advisor Larry Kudlow said tax rebates and direct mail checks are on the table in the next coronavirus relief bill.
Business
By Jörn Poltz, Patricia Uhlig and Arno Schuetze MUNICH/FRANKFURT (Reuters) - Wirecard's former boss has been arrested on suspicion of falsifying its accounts, after the German payments firm disclosed a $2.1 billion financial hole and questioned whether trustees had actually held money on its behalf.