U.S. drops legal action against Apple over encrypted iPhone | Reuters
SAN FRANCISCO The U.S. Justice Department dropped a high-stakes legal fight against Apple on Monday, saying the government successfully accessed data stored on an encrypted iPhone used by one of the San Bernardino shooters
SAN FRANCISCO The U.S. Justice Department dropped a high-stakes legal fight against Apple on Monday, saying the government successfully accessed data stored on an encrypted iPhone used by one of the San Bernardino shooters.
The government had insisted until last week it had no way to access the phone used by Rizwan Farook except to force Apple to write new software that would disable the password protection.
The Justice Department obtained a court order last month directing Apple to create that software. But the technology company fought back, arguing the order was an overreach by the government and would undermine computer security for everyone.
Apple declined immediate comment on Monday.
At issue was a county-owned iPhone used by Farook, one of the husband-and-wife shooters in the San Bernardino, California, rampage in December in which 14 people were killed and 22 wounded. The couple died in a shootout with police after the attack.
U.S. officials said last week they were hopeful they would be able to unlock the iPhone without help from Apple.
In a two-page court filing on Monday, the Justice Department said the government "no longer requires" Apple's assistance. It asked a federal magistrate in Riverside, California, to withdraw her order compelling Apple to assist.
Apple had argued that the government request would create a "back door" to phones that could be abused by criminals and governments, and that Congress has not given the Justice Department authority to make such a demand.
Tech industry leaders including Google, Facebook and Microsoft and more than two dozen other companies filed legal briefs supporting Apple. The Justice Department received support from law enforcement groups and six relatives of San Bernardino victims.
Eileen Decker, the top federal prosecutor in Los Angeles, said in a statement on Monday that the government's request to Apple was part of its "solemn commitment" to the victims.
"Although this step in the investigation is now complete, we will continue to explore every lead, and seek any appropriate legal process, to ensure our investigation collects all of the evidence related to this terrorist attack," Decker said.
(Reporting by Dan Levine in San Francisco; Additional reporting by Eric Beech in Washington; Editing by Tom Brown and Peter Cooney)
This story has not been edited by Firstpost staff and is generated by auto-feed.
science
In a preview of the discussions, Blinken said, "We won't trade shots in arms for political favours. This is about saving lives."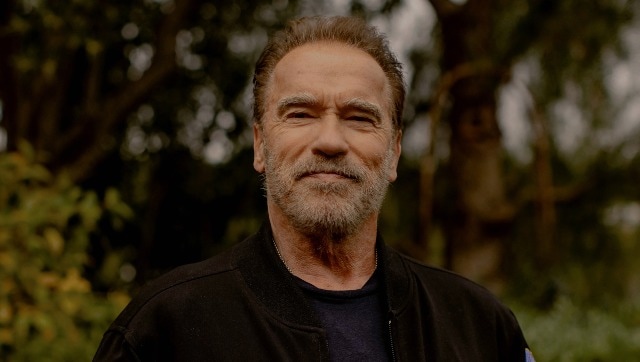 World
Arnold Schwarzenegger is a more popular political figure today in California than when he was elected — a feat for a Republican in a state so blue.
India
Three US Air Force C-5 Super Galaxies and one C-17 Globemaster were scheduled to leave for India on Monday to deliver critical supplies