U.S. conducted drill to reject China's claim around artifical island - officials | Reuters
WASHINGTON A U.S. warship carried out a 'maneuvering drill' when it sailed within 12 nautical miles of an artificial island built up by China in the South China Sea, to show it was not entitled to a territorial sea around it, U.S. officials said on Thursday.The operation, which took place near Mischief Reef on Thursday, Pacific time, among a string of islets, reefs and shoals over which China has disputes with its neighbors, was the boldest U.S
WASHINGTON A U.S. warship carried out a "maneuvering drill" when it sailed within 12 nautical miles of an artificial island built up by China in the South China Sea, to show it was not entitled to a territorial sea around it, U.S. officials said on Thursday.The operation, which took place near Mischief Reef on Thursday, Pacific time, among a string of islets, reefs and shoals over which China has disputes with its neighbors, was the boldest U.S. challenge yet to Chinese island-building in the strategic waterway. It drew an angry respose from Beijing.
Previous U.S. "freedom of navigation operations" in the Spratly archipelago have involved "innocent passage," in which a warship effectively recognizes a 12-nautical-mile territorial sea by crossing it speedily, without stopping.
On Thursday, the destroyer USS Dewey conducted a "man overboard" exercise, specifically to show that its passage of the warship within 12 nautical miles was not innocent passage, U.S. officials said, speaking on condition of anonymity.
"USS Dewey engaged in normal operations by conducting a maneuvering drill inside 12 nautical miles of Mischief Reef," one official said."The ship's actions demonstrated that Mischief Reef is not entitled to its own territorial sea regardless of whether an artificial island has been built on top of it." (Reporting by David Brunnstrom and Idrees Ali; Editing by James Dalgleish)
This story has not been edited by Firstpost staff and is generated by auto-feed.
Find latest and upcoming tech gadgets online on Tech2 Gadgets. Get technology news, gadgets reviews & ratings. Popular gadgets including laptop, tablet and mobile specifications, features, prices, comparison.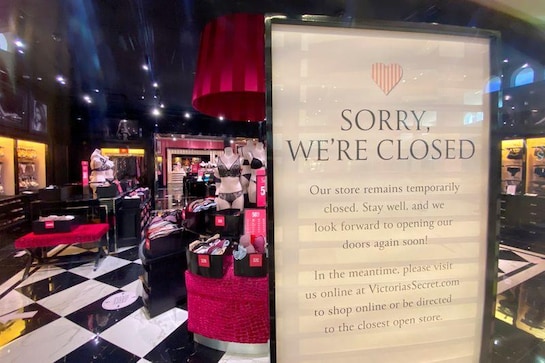 Business
By Howard Schneider WASHINGTON (Reuters) - The explosive surge in U.S. coronavirus cases this fall has left a question hanging: When will the economy take its own turn for the worse
Business
FRANKFURT/WASHINGTON (Reuters) - The heads of the Federal Reserve and the European Central Bank welcomed the encouraging results in trials of a vaccine candidate for the novel coronavirus but stressed that the economic outlook will remain uncertain. Fed chair Jay Powell and ECB President Christine Lagarde said the economy was still in for a tough time even if the development of a potential vaccine by U.S. drugmaker Pfizer and German partner BioNTech SE was reason for some optimism further ahead
Business
By Sumita Layek (Reuters) - India's fuel consumption in October registered its first year-on-year increase since February, as slowing coronavirus cases and increased mobility accelerated an economic recovery, data showed on Thursday.