U.S. charges New York man for providing support to Islamic State | Reuters
NEW YORK A New York City man was arrested on Tuesday and charged with providing material support to Islamic State by trying to help an undercover law enforcement employee travel to Syria to fight with the militant group. Sajmir Alimehmeti, a 22-year-old from the Bronx borough, was charged in a criminal complaint filed in federal court in Manhattan, which said that he had also since mid-2015 made multiple purchases of knives and military-type equipment
NEW YORK A New York City man was arrested on Tuesday and charged with providing material support to Islamic State by trying to help an undercover law enforcement employee travel to Syria to fight with the militant group.
Sajmir Alimehmeti, a 22-year-old from the Bronx borough, was charged in a criminal complaint filed in federal court in Manhattan, which said that he had also since mid-2015 made multiple purchases of knives and military-type equipment.
Alimehmeti was arrested at his Bronx residence on Tuesday morning, a spokeswoman for the Federal Bureau of Investigation said, and is expected to appear in court later in the day.
A lawyer for Alimehmeti could not be immediately identified. Prosecutors said he is a naturalized U.S. citizen.
He is among nearly 90 people who since 2014 have faced U.S. charges over crimes related to Islamic State, which controls territory in Syria and Iraq and has claimed responsibility for attacks in Paris in November that killed 130 people.
According to the complaint Alimehmeti had been on the radar of authorities since at least 2014, when he was twice denied entry to the United Kingdom.
During his second attempt, when he arrived at Heathrow Airport, authorities seized his laptop and cellphone and discovered he had numerous images of Islamic State flags and improvised explosive device attacks, the complaint said.
Once back in New York, undercover law enforcement employees with the FBI and New York Police Department posing as Islamic State supporters began meeting with Alimehmeti in 2015, the complaint said.
During a lunch at a Manhattan restaurant last Tuesday, Alimehmeti told two of the undercover agents, including one who claimed to be planning to travel to Syria, that he had saved $2,500 for his own trip but still needed a passport.
The complaint said Alimehmeti had applied in October 2015 for a new U.S. passport, falsely claiming that he lost his previous one, when in fact he believed using his one with the U.K. rejection stamps would raise suspicions.
At the lunch, Alimehmeti reported that his brother had also planned to go to Syria but was arrested in Albania in August 2015 on weapons and assault charges, the complaint said.
After the meal, Alimehmeti bought boots for two undercover agents and helped one of them secure supplies including a phone, compass, bag and flashlight for his purported trip to Syria, the complaint said.
(Reporting by Nate Raymond, Editing by W Simon)
This story has not been edited by Firstpost staff and is generated by auto-feed.
World
Posted by South Carolina State Parks on Facebook, the intriguing image has gone viral. As per the park, it might be the result of a genetic mutation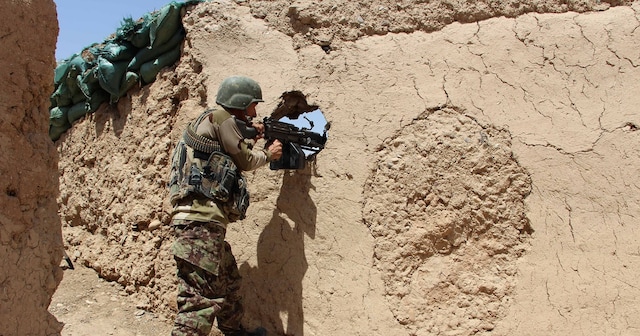 World
The situation in the city is a more acute version of what is happening in cities across the country after the Taliban seized around half of Afghanistan's 400-odd districts
World
It may signify a vast expansion of China's nuclear arsenal — the cravings of an economic and technological superpower to show that, after decades of restraint, it is ready to wield an arsenal the size of Washington's, or Moscow's