U.S. airlines change Taiwan reference on websites ahead of China's deadline
By David Shepardson and Ben Blanchard WASHINGTON/BEIJING (Reuters) - The three biggest U.S. airlines changed how they refer to self-ruled Taiwan on their websites to avoid Chinese penalties ahead of a Wednesday deadline - revisions Beijing described as 'positive developments.' Earlier this year, China demanded that foreign firms, and airlines in particular, not refer to Taiwan as a non-Chinese territory on their websites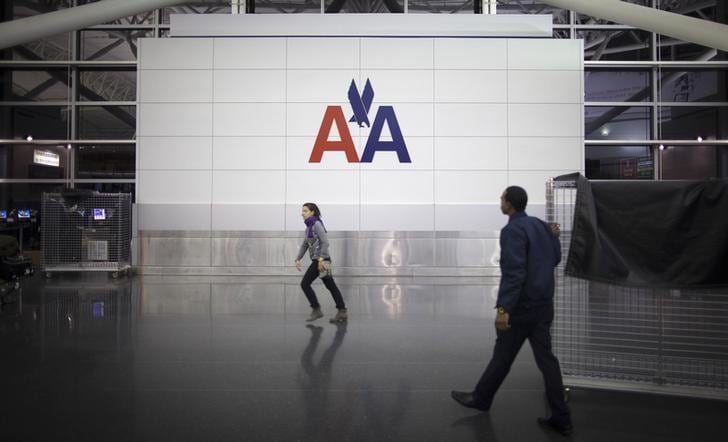 By David Shepardson and Ben Blanchard
WASHINGTON/BEIJING (Reuters) - The three biggest U.S. airlines changed how they refer to self-ruled Taiwan on their websites to avoid Chinese penalties ahead of a Wednesday deadline - revisions Beijing described as "positive developments."
Earlier this year, China demanded that foreign firms, and airlines in particular, not refer to Taiwan as a non-Chinese territory on their websites. The White House in May slammed the demand as "Orwellian nonsense."
Beijing set a final deadline of July 25 for the changes and last month rejected U.S. requests for talks on the matter, adding to tension in relations already frayed by an escalating trade conflict.
Taiwan is China's most sensitive territorial issue. Beijing considers the island a wayward province of "one China."
Reuters reported early on Tuesday that American Airlines Group Inc , Delta Air Lines and United Airlines were set to change how they refer to Taiwanese airports on their websites. American Airlines confirmed the change later in the day.
A check of all three airlines' websites on Wednesday morning showed they now list only Taipei's airport code and city, but not the name Taiwan.
"China is willing to share China's development opportunities with foreign companies and welcomes them to invest in and operate in China," Chinese Foreign Ministry spokesman Geng Shuang said at a regular news briefing in Beijing on Wednesday.
"Of course we hope that when they operate in China they respect China's laws and rules, China's sovereignty and territorial integrity and the feelings of the Chinese people."
The White House in May had issued a blistering statement calling on China "to stop threatening and coercing American carriers and citizens" and added that President Donald Trump "will stand up for Americans resisting efforts by the Chinese Communist Party to impose Chinese political correctness on American companies and citizens."
The U.S. State Department on Wednesday declined to comment, but a State Department official reiterated it "strongly objects to China's attempts to compel private firms to use specific language of a political nature in their publicly available content." The official added that the government "has not told U.S. airlines how to respond to China."
Taiwan's foreign ministry on Wednesday said it "most severely" condemned the Chinese government's use of political power to "crudely and unreasonably interfere with private commercial activity and international companies' operations."
It was unclear how China might punish airlines that do not comply, but in December it added a clause to rules governing foreign airlines saying regulators could change a company's permit if it did not meet "the demand of public interest."
American Airlines spokeswoman Shannon Gilson said on Tuesday the firm had implemented the changes at China's request in line with other carriers. "Air travel is global business, and we abide by the rules in countries where we operate," she said.
Hawaiian Airlines had changed its website ahead of the deadline to showing searches for flights to Taiwan's capital as "Taipei, Taipei" in dropdown menus.
United spokesman Frank Benenati confirmed the airline made the website changes on Wednesday and said it "abides by and respects local laws and regulations in all markets and jurisdictions where we operate and conduct business."
Numerous non-U.S. airlines, including Air Canada , Lufthansa and British Airways had already made changes to their websites, according to Reuters checks, after China's Civil Aviation Administration sent a letter to 36 foreign air carriers earlier in the year.
(Reporting by David Shepardson in Washington and Ben Blanchard in Beijing; additional reporting by Jamie Freed in Singapore and Jessica Macy Yu in Taipei; Editing by Michael Perry, Stephen Coates, Himani Sarkar and Dan Grebler)
This story has not been edited by Firstpost staff and is generated by auto-feed.
Find latest and upcoming tech gadgets online on Tech2 Gadgets. Get technology news, gadgets reviews & ratings. Popular gadgets including laptop, tablet and mobile specifications, features, prices, comparison.
World
MOSCOW (Reuters) - Russian President Vladimir Putin said on Wednesday he had noted what he called "sharp anti-Russian rhetoric" from U.S. Democratic presidential candidate Joe Biden, but that he had been encouraged by Biden's comments on arms control. Putin, in comments on state television ahead of the U.S.
World
By John Irish and Robin Emmott PARIS/BRUSSELS (Reuters) - France and Germany said on Wednesday they would propose European Union sanctions against Russian individuals after receiving no credible answers from Moscow over the poisoning of Kremlin critic Alexei Navalny with a nerve agent. Several Western governments have said Russia, which has denied accusations by Navalny that it was involved in the poisoning, must help in investigations or face consequences. The decision and speed with which Europe's two main powers agreed to push ahead with sanctions suggests a hardening of the bloc's diplomacy towards Moscow.
World
By Steve Holland WASHINGTON (Reuters) - U.S. President Donald Trump, under coronavirus quarantine in the White House and restricted from traveling, is seeking ways to put a spark back in his struggling re-election bid and get behind his desk in the Oval Office with four weeks left until Election Day.