U.S. agency probes possible legal violation in lion killing - source | Reuters
The U.S. Fish and Wildlife Service is investigating whether the killing of a beloved lion by an American dentist in Zimbabwe was part of a conspiracy to violate a U.S. law against illegal wildlife trading, a source close to the case told Reuters on Thursday
The U.S. Fish and Wildlife Service is investigating whether the killing of a beloved lion by an American dentist in Zimbabwe was part of a conspiracy to violate a U.S. law against illegal wildlife trading, a source close to the case told Reuters on Thursday.
The source said the service is investigating the killing under the Lacey Act, a U.S. law that bars trading in wildlife that has been illegally killed, transported or sold.
The investigation is focused on whether Walter Palmer, a dentist in suburban Minneapolis, was involved in a conspiracy to violate the act, the source said.
Separately, the Fish & Wildlife Service said it has been unable to contact Palmer. He has said he killed the lion, known as Cecil, but said he believed the hunt was legal.
Edward Grace, deputy chief of law enforcement for the service, issued a statement urging Palmer to contact the agency immediately.
The death of the famous lion has sparked international outrage. Protesters gathered outside Palmer's dental practice on Wednesday, calling for him to be extradited to Zimbabwe to face charges of taking part in an illegal hunt.
Fish and Wildlife Service director Dan Ashe in a post on Twitter on Thursday called the killing tragic and said his agency will "go where facts lead" in its investigation.
A Zimbabwean hunter has been charged in the African country with failing to prevent the unlawful killing of the lion.
Palmer has not been charged in Zimbabwe or the United States at this point.
(Editing by Kevin Drawbaugh and Bill Trott)
This story has not been edited by Firstpost staff and is generated by auto-feed.
Find latest and upcoming tech gadgets online on Tech2 Gadgets. Get technology news, gadgets reviews & ratings. Popular gadgets including laptop, tablet and mobile specifications, features, prices, comparison.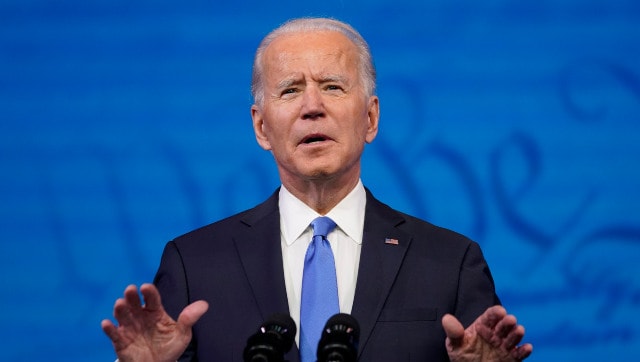 World
Biden will ask the Department of Education to extend the existing pause on student loan repayments for Americans with federal student loans, and will and re-join the Paris Agreement, Ron Klein said
World
Biden has resisted calls to move the celebration indoors for the sake of safety. His inauguration committee had already been planning a scaled-back celebration with virtual components because of the coronavirus
World
The document also said that India remains preeminent in South Asia and takes the leading role in maintaining Indian Ocean security