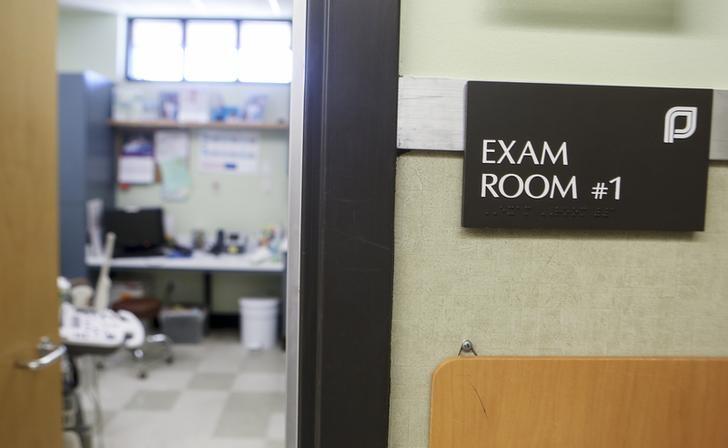 By Barbara Goldberg
NEW YORK (Reuters) - Abortion rates among U.S. women in all age groups plunged to a decade low, with teens experiencing a greater decrease than older women, the Centers for Disease Control and Prevention said on Wednesday.
Statistics for 2015, the most recent year for which data is available, show the abortion rate was 11.8 abortions per 1,000 women aged 15 to 44. That is down 26 percent from 2006, when the study began and the rate was 15.9 abortions per 1,000 women.
Among teens aged 15 to 19, the rate decreased 54 percent from 2006 to 2015, the CDC said.
"This decrease in abortion rate was greater than the decreases for women in any older age group," the CDC said in a statement.
The CDC did not provide any reason for the decline in the rates, but abortion rights advocates attributed it to increased use of contraceptives as well as decreased access to abortion services in some states.
"Affordable access to the full range of contraception and family planning options is critical for people deciding if and when they'd like to become parents, develop their careers, plan for their futures and manage their health," said Rachel Jones, research scientist at Guttmacher Institute, a reproductive health think tank that supports abortion rights.
Opponents of abortion rights did not immediately respond to a request for comment.
The drop in U.S. abortions comes amid efforts by many states to restrict women's access to the procedure.
The total number of reported abortions fell to 638,169 in 2015, from 842,855 in 2006, a 24 percent decrease. In 2015, there were 188 abortions per 1,000 live births, compared with 233 abortions per 1,000 live births in 2006, a drop of 19 percent.
In 2015, all measures reached their lowest level for the entire period of analysis from 2006 to 2015, the CDC said of the annual study, "Abortion Surveillance - United States 2015."
Conservative state lawmakers are passing increasingly restrictive abortion laws in a challenge to Roe v. Wade, the U.S. Supreme Court's 1973 landmark decision that established that women have a constitutional right to an abortion.
The Republican-controlled Ohio House of Representatives last week approved a measure that would ban abortions at six weeks, while an Iowa law banning abortions after a foetal heartbeat is detected is tied up in a court battle. [L2N1XW020]
Such laws are designed to end up before the Supreme Court, which has become more conservative following President Donald Trump's appointments of Justices Neil Gorsuch and Brett Kavanaugh.
The CDC study also showed 91.1 percent of abortions performed in 2015 were in a woman's first 13 weeks of pregnancy. There was also a shift towards earlier abortions, with the number performed at six weeks or less increasing 11 percent.
(Reporting by Barbara Goldberg in New York; Editing by Steve Orlofsky and Cynthia Osterman)
This story has not been edited by Firstpost staff and is generated by auto-feed.
Firstpost is now on WhatsApp. For the latest analysis, commentary and news updates, sign up for our WhatsApp services. Just go to Firstpost.com/Whatsapp and hit the Subscribe button.
Updated Date: Nov 22, 2018 02:05:46 IST