U.N. urges Greece to improve conditions for transferred refugees | Reuters
GENEVA Refugees removed from a makeshift Greek camp near the Macedonian border have been taken to sites with 'sub-standard conditions' in derelict buildings with insufficient food, water, toilets and showers, the United Nations refugee agency said on Friday. Greece cleared out the Idomeni camp this week and transferred thousands of people living there to state-run facilities. The site had sprung up in February after some Balkan states shut their borders to migrants seeking passage to northern Europe
GENEVA Refugees removed from a makeshift Greek camp near the Macedonian border have been taken to sites with "sub-standard conditions" in derelict buildings with insufficient food, water, toilets and showers, the United Nations refugee agency said on Friday.
Greece cleared out the Idomeni camp this week and transferred thousands of people living there to state-run facilities. The site had sprung up in February after some Balkan states shut their borders to migrants seeking passage to northern Europe. At its peak, it held more than 12,000 people sleeping in tents.
The U.N. agency, the UNHCR, said refugees removed by bus from Idomeni had received little information about conditions at the new sites and how long they would stay there. Poor conditions were compounding the already high level of distress and fuelling tensions, it said.
"We urge the Greek authorities, with the financial support provided by the European Union, to find better alternatives quickly," UNHCR spokeswoman Melissa Fleming told a briefing.
Greece said it was surprised by the criticism. It said authorities were aware of the "shortcomings" of the sites and the need to improve conditions there, and it hoped the UNHCR would be an "active ally" in that effort.
Fleming said while some refugees were taken to refurbished facilities, most were taken to places which "had not been repaired properly for human inhabitation."
She said the UNHCR was advising Athens to move people away from some facilities it judged were "completely inappropriate even if they are refurbished".
(Reporting by Stephanie Nebehay; additional reporting by Karolina Tagaris in Athens; Editing by Mark Trevelyan)
This story has not been edited by Firstpost staff and is generated by auto-feed.
World
Secretary-General Antonio Guterres asserted that dialogue with the militant group is absolutely essential
First Cricket News
Naseebullah Haqqani will now be appointed as the new CEO of the Afghanistan Cricket Board.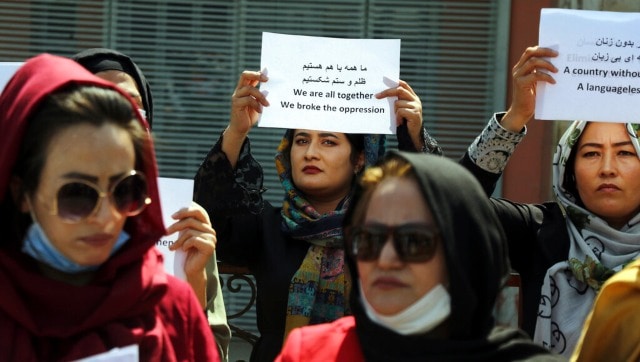 Sports
The Taliban had promised an inclusive government and a more moderate form of Islamic rule than when they last ruled the country from 1996 to 2001.