U.N. sees 'incremental progress' after Syria talks | Reuters
By Tom Miles | GENEVA GENEVA U.N. envoy Staffan de Mistura ended four days of Syria talks on Friday, saying there had been 'incremental progress' and he planned to reconvene negotiations in June.But the warring sides still showed no sign of wanting to be in the same room, let alone on the same page in terms of negotiating Syria's political future.Syrian government negotiator Bashar al-Ja'afari told reporters the talks had not included any discussion of the four main agenda items - reformed governance, new elections, a new constitution and the fight against terrorism.He suggested the United States had tried to undermine his negotiating position by saying at the start of the round that a crematorium had been built at Sednaya prison north of Damascus to dispose of detainees' remains
By Tom Miles
| GENEVA
GENEVA U.N. envoy Staffan de Mistura ended four days of Syria talks on Friday, saying there had been "incremental progress" and he planned to reconvene negotiations in June.But the warring sides still showed no sign of wanting to be in the same room, let alone on the same page in terms of negotiating Syria's political future.Syrian government negotiator Bashar al-Ja'afari told reporters the talks had not included any discussion of the four main agenda items - reformed governance, new elections, a new constitution and the fight against terrorism.He suggested the United States had tried to undermine his negotiating position by saying at the start of the round that a crematorium had been built at Sednaya prison north of Damascus to dispose of detainees' remains.
Ja'afari called the accusation "a big lie" and "a Hollywood show" and said the timing was "no coincidence".Syrian opposition delegation leader Nasr al-Hariri said it was not possible to reach a political solution or to fight terrorism as long as Iran and its militias remained in Syria, and reiterated the opposition's demand to remove President Bashar al-Assad.
The U.N. talks no longer aim to bring an end to the fighting - that objective has been taken up by parallel talks sponsored by Russia, Turkey and Iran - but they do aim to prepare the way for political reform in Syria, if the six-year-old war ends."Any momentum provides some type of hope that we are not just waiting for the golden day but we are actually working for it," de Mistura told a news conference in Geneva.
"History is not, especially in a conflict environment, written by timelines that we set up artificially. They could be a target, a dream, a wish, a day for us to try to aim at."Among the modest goals of this sixth round of talks was a more businesslike format for meetings and less rhetorical grandstanding by the warring sides. (Reporting by Tom Miles; Editing by Janet Lawrence)
This story has not been edited by Firstpost staff and is generated by auto-feed.
Find latest and upcoming tech gadgets online on Tech2 Gadgets. Get technology news, gadgets reviews & ratings. Popular gadgets including laptop, tablet and mobile specifications, features, prices, comparison.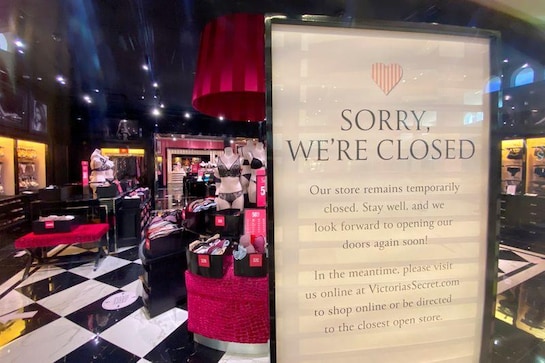 Business
By Howard Schneider WASHINGTON (Reuters) - The explosive surge in U.S. coronavirus cases this fall has left a question hanging: When will the economy take its own turn for the worse
Business
FRANKFURT/WASHINGTON (Reuters) - The heads of the Federal Reserve and the European Central Bank welcomed the encouraging results in trials of a vaccine candidate for the novel coronavirus but stressed that the economic outlook will remain uncertain. Fed chair Jay Powell and ECB President Christine Lagarde said the economy was still in for a tough time even if the development of a potential vaccine by U.S. drugmaker Pfizer and German partner BioNTech SE was reason for some optimism further ahead
Business
By Sumita Layek (Reuters) - India's fuel consumption in October registered its first year-on-year increase since February, as slowing coronavirus cases and increased mobility accelerated an economic recovery, data showed on Thursday.