U.N. says more than 14,500 have fled Ethiopia to Sudan
GENEVA (Reuters) - The U.N.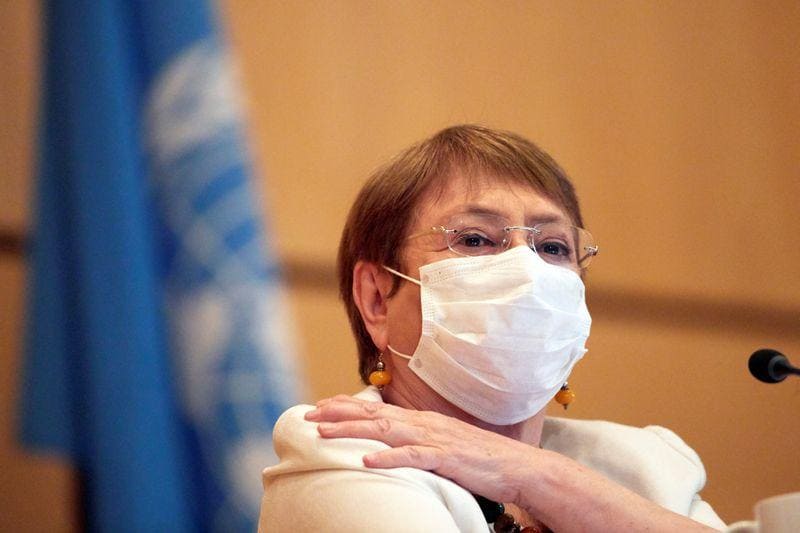 GENEVA (Reuters) - The U.N. refugee agency said on Friday that clashes in Ethiopia had prompted more than 14,500 people to flee into neighbouring Sudan since early November, with the speed of new arrivals "overwhelming the current capacity to provide aid".
Among them are thousands of children, said Geneva-based spokesman Babar Baloch, describing them as "exhausted and scared". Many had very few possessions, indicating that they had arrived in a hurry, he added.
"UNHCR and its partners are ramping up assistance, but the numbers of new arrivals are far outpacing the capacity on the ground," he told Geneva journalists, saying that many had come from the towns of Humera and nearby towns of Rawyan and Dima.
"General living and operating conditions inside Tigray are becoming more difficult with power outages and food and fuel supplies becoming extremely scarce. Communications have been cut off creating an information black out," he added.
To cope with the influx, Sudan has approved the establishment of a refugee camp at Um Rakuba for 20,000 people.
There are also concerns about a mass displacement of thousands of Eritrean refugees at a camp in Ethiopia as fighting closes in on the facility, Baloch said.
(Reporting by Emma Farge; Editing by Alison Williams, William Maclean)
This story has not been edited by Firstpost staff and is generated by auto-feed.
Find latest and upcoming tech gadgets online on Tech2 Gadgets. Get technology news, gadgets reviews & ratings. Popular gadgets including laptop, tablet and mobile specifications, features, prices, comparison.
World
VIENNA (Reuters) - The U.N. nuclear watchdog and the United States pressured Iran on Wednesday to finally explain the origin of uranium particles found almost two years ago at an old but undeclared site that Israel has called a "secret atomic warehouse". Israeli Prime Minister Benjamin Netanyahu drew attention to the Turqazabad site in Tehran in a speech to the United Nations in September 2018, urging the International Atomic Energy Agency to visit it
World
NEW DELHI (Reuters) - Sri Lankan President Gotabaya Rajapaksa said on Wednesday he had delivered on a key election promise to rebuild the island nation's intelligence network in the year since assuming office.
World
WARSAW (Reuters) - Polish authorities said on Wednesday a former secret service agent and a Chinese citizen who worked for a telecommunications company have been charged with spying for China. Reuters previously reported on the allegations against an employee of Huawei and a former Polish domestic intelligence operative who were being investigated by the Warsaw government for suspected espionage