U.N. investigators say Maduro told Venezuelan intelligence "who to target"
GENEVA (Reuters) - United Nations human rights investigators said on Wednesday they had reason to believe that Venezuelan President Nicolas Maduro ordered the director of the national intelligence service SEBIN to detain opponents without judicial order. 'The way SEBIN worked, particularly the SEBIN, was to do intelligence on people beforehand and these people that were targeted - and we have reasonable grounds to believe that the President Maduro did give orders to the director of SEBIN as to who to target,' Francisco Cox of the U.N. fact-finding mission told a news briefing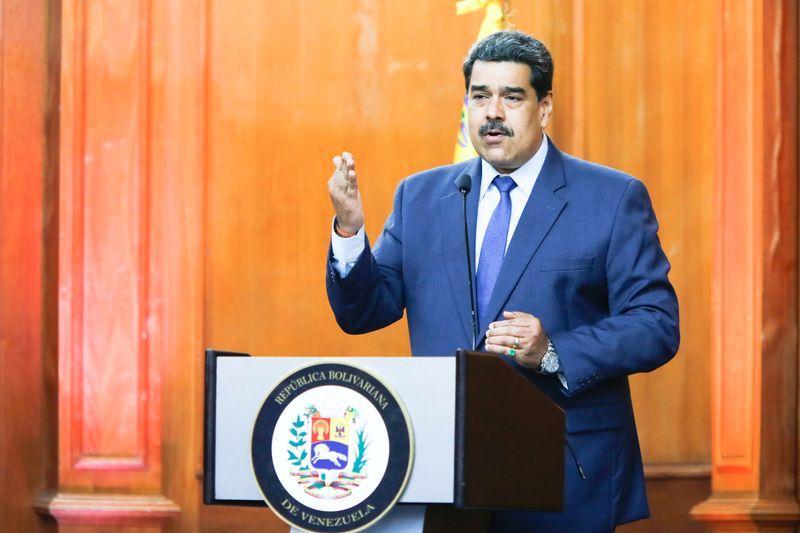 GENEVA (Reuters) - United Nations human rights investigators said on Wednesday they had reason to believe that Venezuelan President Nicolas Maduro ordered the director of the national intelligence service SEBIN to detain opponents without judicial order.
"The way SEBIN worked, particularly the SEBIN, was to do intelligence on people beforehand and these people that were targeted - and we have reasonable grounds to believe that the President Maduro did give orders to the director of SEBIN as to who to target," Francisco Cox of the U.N. fact-finding mission told a news briefing.
"After that these people were surveilled, information was gathered, their communications were intercepted and finally they would be detained without judicial order, just because there was such an order by the President," Cox said. "So we have involvement and contribution to the crime by Mr. Maduro, either directly through the chain of command and sometimes circumventing the chain of command and giving the direct order."
(Reporting by Stephanie Nebehay; Editing by Catherine Evans)
This story has not been edited by Firstpost staff and is generated by auto-feed.
India
The Pulitzer prize winner, who was in Kandahar covering operations against Taliban, was killed when he was riding along with the Afghan Special Forces
India
Siddiqui had also covered the 2020 Delhi riots, COVID-19 pandemic, Nepal earthquake in 2015 and the protests in Hong Kong
India
Danish's photographs were not just documentation, but the work of someone who went down to eye-level, as they say in photographic parlance.