U.N. chief urges Russia, U.S. to help stop Syria fighting | Reuters
UNITED NATIONS United Nations Secretary-General Ban Ki-moon on Thursday urged Russia and the United States to exert pressure on Syria's warring parties to stop fighting and ensure a credible investigation of air strikes that destroyed an Aleppo hospital. 'Instead of bombing civilian areas, all Syrian parties must renew their focus on a political process,' Ban's spokesman Stephane Dujarric said in a statement. (Reporting by Michelle Nichols, editing by G Crosse)
UNITED NATIONS United Nations Secretary-General Ban Ki-moon on Thursday urged Russia and the United States to exert pressure on Syria's warring parties to stop fighting and ensure a credible investigation of air strikes that destroyed an Aleppo hospital.
"Instead of bombing civilian areas, all Syrian parties must renew their focus on a political process," Ban's spokesman Stephane Dujarric said in a statement.
(Reporting by Michelle Nichols, editing by G Crosse)
This story has not been edited by Firstpost staff and is generated by auto-feed.
World
The Iranian president in his maiden speech at the UN slammed the US saying the world no longer cares about "America First" or "America is Back"
World
European Commission president Ursula von der Leyen has come out in support of France saying "one of our member states has been treated in a way that is not acceptable"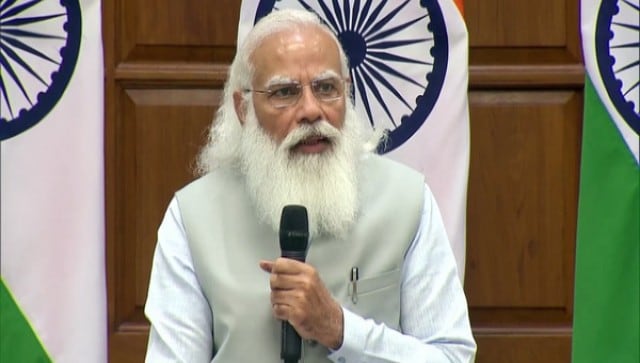 World
New strategic alignments and alliances are taking shape, even as old relationships suddenly seem to have regained their relevance