U.N. chief hopes Trump will strengthen international cooperation | Reuters
UNITED NATIONS United Nations Secretary-General Ban Ki-moon said on Wednesday he hopes the administration of Donald Trump will 'strengthen the bonds of international cooperation' and described Hillary Clinton as 'a powerful symbol of women's empowerment.' 'In the aftermath of a hard-fought and often divisive campaign, it is worth recalling and reaffirming that the unity in diversity of the United States is one of the country's greatest strengths. I encourage all Americans to stay true to that spirit,' Ban said after Trump's presidential election victory. 'People everywhere look to the United States to use its remarkable power to help lift humanity up and to work for the common good,' Ban told reporters
UNITED NATIONS United Nations Secretary-General Ban Ki-moon said on Wednesday he hopes the administration of Donald Trump will "strengthen the bonds of international cooperation" and described Hillary Clinton as "a powerful symbol of women's empowerment." "In the aftermath of a hard-fought and often divisive campaign, it is worth recalling and reaffirming that the unity in diversity of the United States is one of the country's greatest strengths. I encourage all Americans to stay true to that spirit," Ban said after Trump's presidential election victory.
"People everywhere look to the United States to use its remarkable power to help lift humanity up and to work for the common good," Ban told reporters.
(Reporting by Michelle Nichols; editing by Grant McCool)
This story has not been edited by Firstpost staff and is generated by auto-feed.
India
CNN-News18's Shreya Dhoundial speaks to top cybersecurity expert and Recorded Future CEO Christopher Ahlberg on China's digital army and what India needs to watch out for
World
The election was held under tight security in a country where key parliamentary blocs have armed factions and Islamic State group jihadists have launched mass-casualty suicide attacks this year.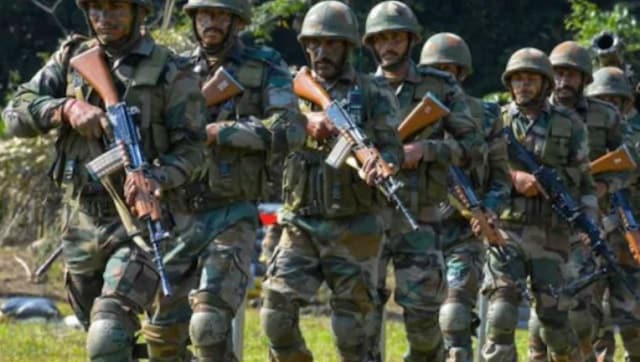 India
There is nothing in the situation that India has not faced before and overcome with resolve and Pakistan's desperation will soon convert into more frustration