Two more suspects charged in Brussels bombings
Belgian authorities have charged two more men with offenses related to the Brussels bombings
Brussels: Belgian authorities have charged two more men with offenses related to the Brussels bombings.
The Belgian Federal Prosecutor's office on Tuesday said that the suspects, identified only as Smail F and Ibrahim F, were involved in renting an apartment in the Etterbeek area of Brussels that served as a hideout for the bomber who attacked the Brussels subway as well as a suspected accomplice.
Sixteen victims died in the 22 March attack, the same day a pair of suicide bombers also killed 16 victims at Brussels airport.
An investigating magistrate on Monday ordered Smail F, born in 1984, and Ibrahim F, born in 1988, held on charges of participating in the activities of a terrorist group, terrorist murder and attempted terrorist murder as perpetrators, co-perpetrators or accomplices, the prosecutors' office said in a statement.
The statement said no further information would be released, and that the investigation "is continuing actively day and night."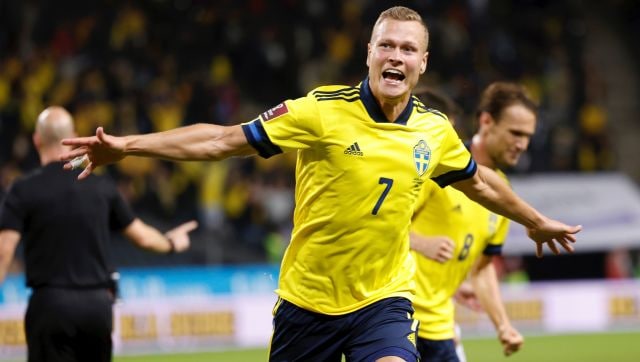 Sports
Viktor Claesson's second-half strike, after excellent work from Juventus winger Dejan Kulusevski, put Sweden two points clear of Spain at the top of Group B with a game in hand.
Photos
20 members of terrorist group Islamic State are being tried for launching six distinct attacks -- four suicide bombings and shootings at four locations in and around the city that left at least 130 people dead
World
The bomber targeted Frontier Constabulary guards in the Mian Ghundi neighbourhood of Quetta — around 140 kilometers (87 miles) from the frontier with Afghanistan