Inspiration for Dhaka attacker came from Mumbai-based preacher Zakir Naik
Two of the Dhaka attackers, Rohan Imtiaz and Nibras Islam, followed Islamic State propagandists on Twitter.
The Holey Artisan cafe in Dhaka's Gulshan neighbourhood became a site of deadly carnage on the night of 1 July. Young men armed with knives, bombs and automatic firearms held around 35 people hostage and engaged in a deadly battle with the security forces. At the end of the 10-hour siege, there were 20 captives and two security personnel dead. A witness said some victims were tortured when they could not recite verses from the Quran.
Details are slowly emerging about the attackers. Most had come from privileged backgrounds, and were educated in top schools, reported AP. They did not fit the typical image of religious radicals coming from economically-deprived backgrounds and latching onto extremist groups that promised a new future. In fact, their families became worried when they went missing from home.
"This is very painful. He killed innocent people," said the aunt of one of the attackers, Rohan Imtiaz, whose father is a leader in Prime Minister Sheikh Hasina's governing Awami League party.
"We sensed that Rohan was changing and his behavior increasingly became different," she told AP.
Some analysts said that's what made them attractive as recruits; their backgrounds meant they would not raise suspicion.
"They do not fit the usual stereotype of the madrassa-educated youth," said Pinak Ranjan Chakravarty, a former Indian diplomat and policy expert on Bangladesh for the Observer Research Foundation, a New Delhi think tank. "My suspicion is that these young men were roped in by spotters or recruiters."
He said their defiance of the usual militant profile gave credibility to claims that the attackers were part of a campaign waged by extremist groups abroad.
Nibras Islam, one of the six attackers, was described by friends as fun-loving, in and out of love, and keen on sport, especially soccer. Though the Bangladesh government denied the involvement of Islamic State and said the attack was carried out by homegrown outfits like Jamaat-ul-Mujahideen Bangladesh, reports have emerged that Islam used to follow two suspected recruiters of Islamic State — Anjem Choudary and Shami Witness — on Twitter in 2014.
Shami Witness, whose last tweet was in December 2014, is the Twitter handle of 24-year-old Mehdi Biswas. He was arrested in December 2014 and is facing trial in India for running propaganda for the Islamic State.
Intelligence sources believe that Biswas is from West Bengal, but lived in Bengaluru along with his family and worked for a software company in the city, The Times of India had reported in 2014. The report added that Biswas regularly interacted with Islamic State militants on Twitter and was also in touch with jihadists in the UK. In fact, two-thirds of foreign militants followed Biswas, who also maintained a blog.
Biswas was charged for operating the "single most influential pro-Islamic State Twitter account".
Anjem Choudary, a 49-year-old British citizen of Pakistan-origin, is now facing trial for breaking the British anti-terrorism law. His Twitter account became inactive from August 2015 after terror charges were brought against him. Choudary allegedly told his supporters to travel to territory controlled by the "barbaric regime" in Syria and Iraq.
Another attacker, Rohan Imtiaz had propagated controversial Indian Islamic preacher Zakir Naik's message "urging all Muslims to be terrorists" on Facebook.
Naik, who is the founder of Islamic Research Foundation in India, is banned in the UK and Canada for his hate speech and is among 16 banned Islamic scholars in Malaysia. He became popular in Bangladesh through his Peace TV.
Sharier Khan wrote in The Daily Star, "This means at least in the case of Nibras and Rohan, they did not become radicalised overnight. They have been consuming radical materials for one to two years before finally disappearing in February-March and reappearing as "IS killers" Friday night at the Holey Artisan Bakery in Gulshan."
The Bangladesh newspaper also reported that going by the pictures posted by the Islamic State media and picked up by the SITE Intelligence Group, the Dhaka attackers probably received arms training after they left their homes. "Their attire with IS logo in their backdrop, the automatic rifles held in their hands reveal they underwent an organised training which is far from anything amateurish," the report said.
Police released photographs of the bodies of five attackers killed by paramilitary forces who ended the hostage siege. They also released names — Akash, Badhon, Bikash, Don and Ripon — which did not match those given by family members. Police said only that militants often go by many names to obscure their identities. Another suspected attacker was captured and was being interrogated.
The men, all younger than 30, belonged to the banned domestic group Jamaat-ul-Mujahideen Bangladesh, or JMB, according to police. Asked whether they might also have had Islamic State ties, police said authorities were investigating that possibility.
The chief of the Bangladesh police, IGP AKM Shahidul Haque, said two men were detained during Saturday's rescue operation and they would be interrogated by the police. "They (the attackers) may have had some contact with international terrorist groups," he said.
The transition of the Dhaka attackers, from fun-loving regular blokes to becoming the face of one of the deadliest terror attacks of 2016 has proved that international terrorists organisations have mastered the art of recruiting through the internet. A Business Insider report stated, "The Islamic State has carefully marketed its "caliphate" as a utopia, and the group has been incredibly successful at using the internet to recruit fighters and other Muslims to join.
Father of Meer Sameeh Mobashwer, another Dhaka attacker, told AP,  "We had lot of dreams. I cannot believe my son was inside that restaurant, he was part of that. But that's the reality now."
With inputs from agencies
Find latest and upcoming tech gadgets online on Tech2 Gadgets. Get technology news, gadgets reviews & ratings. Popular gadgets including laptop, tablet and mobile specifications, features, prices, comparison.
World
The vaccine race comes at a time when Washington is already engaging in a new debate over how to recalibrate relations between the two powers after the election
World
India has joined a long list of countries in which concerns have been raised about whether such institutes are propaganda arms of the Chinese State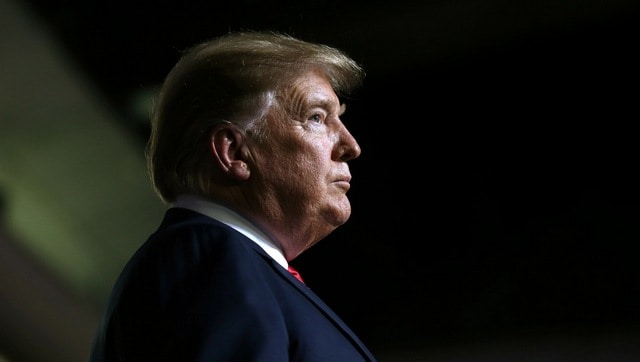 World
The possibility of an ugly November has emerged more starkly as the US president complains that the election will be rigged and Democrats accuse him of trying to make that a self-fulfilling prophecy