Twenty migrants drown in Libya shipwreck, fourth accident this week
By Emma Farge GENEVA (Reuters) - Twenty African migrants are believed to have drowned off the coast of Libya when their boat sank as they tried to cross the Mediterranean to Europe, while more bodies washed ashore on Libyan beaches on Friday from a shipwreck earlier this week. The latest shipwreck, a wooden boat that left from Surman in western Libya, is the fourth this week and brings the total death toll to more than 100 people, an International Organization for Migration spokeswoman said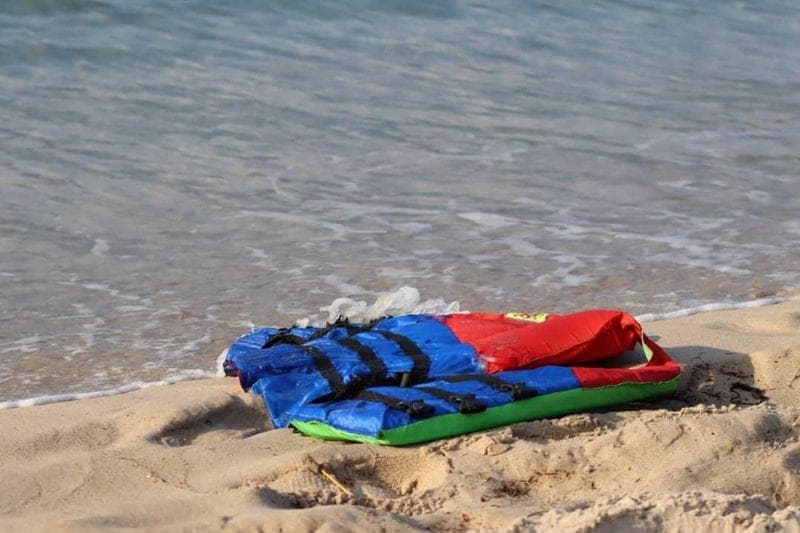 By Emma Farge
GENEVA (Reuters) - Twenty African migrants are believed to have drowned off the coast of Libya when their boat sank as they tried to cross the Mediterranean to Europe, while more bodies washed ashore on Libyan beaches on Friday from a shipwreck earlier this week.
The latest shipwreck, a wooden boat that left from Surman in western Libya, is the fourth this week and brings the total death toll to more than 100 people, an International Organization for Migration spokeswoman said.
Some of the survivors were from Nigeria, Gambia, Ghana and Burkina Faso.
​ Elsa Laino of Medecins Sans Frontiers (MSF) said three women had been rescued by local fishermen and were in a state of trauma.
"They saw their family and relatives die in front of them and now they are left alone in a country that is not safe," she told Reuters.
Aid workers say that worsening treatment of sub-Saharan African migrants in Libya as well as relatively calm seas may have prompted the flurry of departures. Thousands of migrants leave sub-Saharan Africa every year on a perilous journey to Europe as they seek to escape conflict and poverty.
Earlier this week, coastguards and Spanish charity Open Arms were involved in two other rescues where several migrants drowned. A video by Open Arms showed a Guinean mother crying out for her six-month-old baby who died in one of the wrecks.
On Thursday, a rubber dinghy crammed with more than 120 people aboard that had left from the town of Khums capsized.
"Staff in the region reported that more bodies continued to wash ashore overnight," IOM spokeswoman Safa Msehli told a briefing in Geneva.
Fisherman and the coast guard had earlier recovered 31 bodies from the first wreck, including a toddler.
IOM Chief of Staff Eugenio Ambrosi sent a Tweet on Friday showing a picture of a tattered lifejacket which washed up on a Libyan beach.
"Dusk of humanity," he said, in an apparent commentary on the insufficient efforts to prevent the loss of life.
Survivors are being held in the city of Khums, Msehli said, calling on authorities to release them and provide protection to prevent them falling into the hands of smugglers and traffickers.
"The worsening humanitarian conditions of migrants detained in overcrowded centres, widespread arbitrary arrests and imprisonment, and extortion and abuse are alarming," she said.
MSF's Laino said the lack of search and rescue teams in the Mediterranean was contributing to the high death toll.
More than 900 people have died this year attempting the Mediterranean crossing to reach Europe. Thousands more have been stopped at sea and returned to Libya where they are often vulnerable to exploitation and abuse.
(Reporting by Emma Farge; Editing by Angus MacSwan)
This story has not been edited by Firstpost staff and is generated by auto-feed.
Find latest and upcoming tech gadgets online on Tech2 Gadgets. Get technology news, gadgets reviews & ratings. Popular gadgets including laptop, tablet and mobile specifications, features, prices, comparison.
World
By Shaina Ahluwalia and Geert De Clercq PARIS (Reuters) - France reported 35,879 new coronavirus cases on Wednesday, taking the total to 1.86 million, overtaking Russia and making France the worst affected country in the European region. With a total of 1,865,538 confirmed cases, France is the fourth-worst affected country in the world for novel coronavirus infections, according to a Reuters tally.
World
By Jessie Pang and Sharon Tam HONG KONG (Reuters) - Hong Kong's pro-democracy opposition lawmakers said on Wednesday they would resign in protest against the dismissal of four of their colleagues from the city assembly after Beijing gave local authorities new powers to further curb dissent. The Chinese parliament earlier adopted a resolution allowing the city's executive to expel lawmakers deemed to be advocating Hong Kong independence, colluding with foreign forces or threatening national security, without having to go through the courts
World
SANTIAGO (Reuters) - Chilean authorities have accused a Colombian man of murdering at least seven people, including several who were homeless on the streets of the capital Santiago. Police arrested Diego Ruiz Restrepo, 30, on Monday after using surveillance camera images to identify him, the regional prosecutor's office said on Twitter.