Turkish foreign minister says Saudi crown prince Mohammed bin Salman asked to meet Recep Tayyip Erdogan at G20
Erdogan and Prince Mohammed will attend the G20 meeting in Argentina later this week.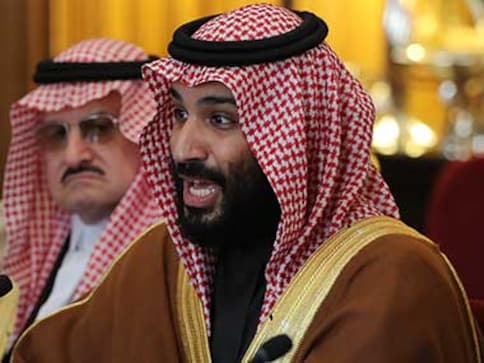 Berlin/Istanbul:  Turkey's foreign minister Mevlut Cavusoglu said in an interview published Tuesday that Saudi crown prince Mohammed bin Salman asked for a meeting with Turkish president Tayyip Erdogan and that there was currently no reason not to meet him. "Yes, he has asked Erdogan on the phone, whether they could meet in Buenos Aires. Erdogan's answer was 'Let's see'," Cavusoglu told Germany's Sueddeutsche Zeitung newspaper.
Erdogan and Prince Mohammed will attend the G20 meeting in Argentina later this week. "At the moment there is no reason not to meet with the crown prince," Cavusoglu said. Saudi-Turkish relations have been strained by the killing last month of Saudi journalist Jamal Khashoggi in Istanbul. After offering numerous contradictory explanations, Riyadh said Khashoggi had been killed and his body dismembered when negotiations to persuade him to return to Saudi Arabia failed.
Saudi Arabia has repeatedly said the prince had no knowledge of the killing, which Turkey says was carried out at the Saudi consulate by a squad of 15 Saudi agents which included a member of Prince Mohammed's security team. Erdogan has said the killing was ordered by the highest level of Saudi leadership but ruled out that it had come from King Salman, putting the spotlight instead on the 33-year-old crown prince.
US president Donald Trump said last week Washington would remain a "steadfast partner" of Saudi Arabia despite saying that Prince Mohammed may have known about the plan to murder Khashoggi. Asked if he knew for sure who in Riyadh gave the order to kill Khashoggi, Cavusoglu said that the team would not have acted on its own, but could not say anything else without proof. Cavusoglu said Riyadh had offered to send identikit photos of local helpers who assisted in the cover-up. "Why identikit pictures? The Saudis know the names," he said.
Turkey says it has recordings related to the killing which it shared with Western allies. Cavusoglu said he had listened to the recordings and that Khashoggi was killed within seven minutes. "It was premeditated murder," he told the German newspaper, rather than a last resort after they failed to convince him to return to Saudi Arabia. "It can be heard how the forensics expert instructs the others: they should listen to music while he cuts up the body. One notices how he enjoys it."
also read
World
Uganda has signed the Anti-Homosexuality Bill into law, which is perhaps the strictest anti-LGBTQ legislation in the world. However, the African nation is not alone. In Iran, Saudi Arabia same-sex activity attracts a death sentence. In Malaysia, such behaviour sees 20 years in jail and a whipping
World
In a significant step towards its goal of barging into weapons markets hitherto ruled by the US, China is reportedly undergoing negotiations with Saudi Arabia and Egypt for massive arms deals
World
Saudi Arabia has now restored bilateral ties with Syria and increased its peace efforts in Yemen, where it leads a military coalition fighting the Iran-backed Huthi rebels