Turkey-Syria border witnesses heavy shelling and rocket attacks
The Turkish-Syrian frontier witnessed Tuesday a second consecutive day of cross-border fire in two separate locations, involving numerous factions, including Islamic State, just ahead of a planned visit by US Vice President Joe Biden.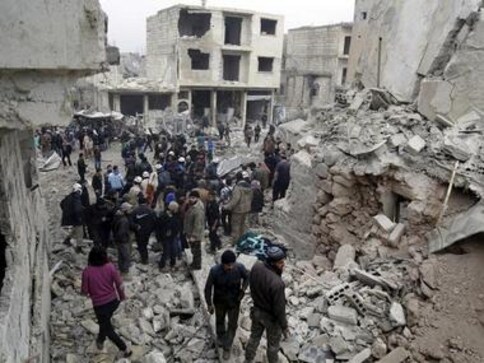 Istanbul: The Turkish-Syrian frontier witnessed a second consecutive day of cross-border fire in two separate locations on Tuesday, involving numerous factions, including Islamic State, just ahead of a planned visit by US Vice President Joe Biden.
Turkey started shelling Islamic State positions just over the border on Monday evening and also attacked Kurdish forces further south inside Syria.
The shelling of Islamic State in Jarablus, a city on the border, continued for a second day, while the extremist group retaliated with mortar fire into Turkey.
Also, three rockets fired from Syria landed Tuesday in Kilis, southern Turkey, about 80 kilometres away. Islamic State and Syrian rebel factions hold villages on the other side of the border.
Biden is due in Ankara on Wednesday for a brief trip set to last hours. He will be the most senior official from Washington to come since the July 15 failed coup attempt in Turkey.
Backed by US-led alliance airstrikes, the Kurds have been a key force in driving Islamic State from territories in northern Syria.
Their advances have made NATO-member Turkey wary and caused tensions between Ankara and Washington, which are likely to be addressed during talks with Turkish leaders, including President Recep Tayyip Erdogan.
Despite the Turkish shelling of their positions, the Kurds claimed they advanced against Islamic State and took more territory from the extremist group near Minbij, a key northern Syrian border area.
The US Department of Defence confirmed Monday that operations in the northern Syrian city of Minbij with the Kurdish-led forces are ongoing, amid a "broader effort to prepare defendable positions for long-term security."
Islamic State was driven from the city earlier this month but left behind many booby traps which were being cleared.
Seizing Minbij is meant to help cut down on the flow of foreign fighters to Islamic State from over the still-porous Turkish border and weaken the extremist group's hold in northern Syria, according to Kurdish and US officials.
The US has special forces on the ground in northern Syria with the Kurdish-led forces.
Syrian rebels said this week that Turkey is planning to help them launch an attack on Jarablus, in a move that could cause fresh tensions with the Kurds and the US.
With regards to the recent shelling, CNN Turk quoted a government official as saying Turkey was aiming to open a corridor for rebels, from factions mostly focused on fighting Syrian President Bashar al-Assad.
Ankara is moving rebels from western Syria, though Turkey, to Karkamis, just across from Jarablus ahead of a planned attack, two rebel fighters told dpa. Karkamis is where the Islamic State fired mortars landed.
Ankara is a major backer of Syrian rebel factions fighting al-Assad, including Islamist groups, and appears keen to have these forces control territory on its border, rather than the Kurds.
Turkey is currently facing a Kurdish insurgency on its own territory and is concerned about growing nationalist sentiment among the minority group.
Kurds, a minority in Turkey and Syria, have long complained about systemic discrimination in both countries.
The Syrian Kurds have begun to carve out autonomous zones for themselves and their latest military push appears aimed at linking up their eastern territory with a western enclave.
Purges since the failed Turkish coup have led to more than 1,600 officers, including many generals, being discharged and the military is undergoing a shake-up, even as the country faces numerous security issues.
The US has said some of its key military interlocutors in Turkey were removed.
Biden and Erdogan are also to discuss Fethullah Gulen, a Turkish born preacher living in the US. Turkey alleges Gulen, a former Erdogan ally, plotted the coup and wants him extradited while Washington is asking for a formal request with evidence. Gulen denies the charges.
World
Now is the time for US President Joe Biden to ask the American people to invite homeless and war-ravaged Afghan refugees into their homes and their communities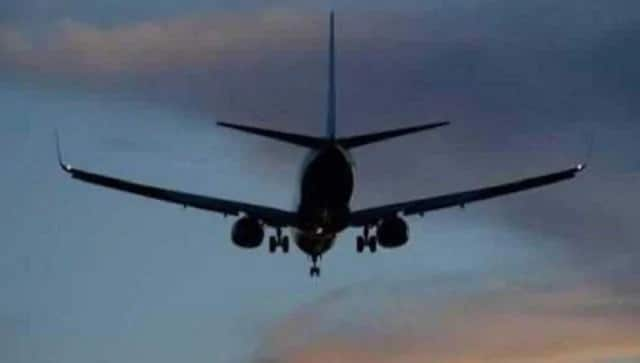 World
The White House has confirmed that children under the age of 18 years are excused from the new vaccine requirements
World
The former US president was admitted to a hospital in California on Tuesday with an infection unrelated to COVID-19