Turkey summons 9 Western envoys over security alerts following Quran-burning episodes in Europe
Germany, France and the Netherlands temporarily closed diplomatic missions in Turkey for security reasons and cited central Istanbul areas as those of high concern. France, Germany, Italy and US were among those who issued advisories to their citizens of an increased risk of attacks in Turkey
Ankara: Turkey on Friday summoned ambassadors of nine Western countries including the United States and Sweden to criticise their decisions to temporarily shut diplomatic missions and issue security alerts following Quran-burning incidents in Europe.
The ambassadors of Belgium, France, Germany, Italy, the Netherlands, Switzerland, and Britain were also summoned, according to the foreign ministry in Ankara.
During the last few weeks, far-right activists burnt copies of the holy book of the Muslims, the Quran, in Sweden, Denmark and the Netherlands—a move that prompted Turkey to halt negotiations meant to lift its objections to Sweden and Finland joining NATO.
The European countries have condemned the incidents but critics say they could not prevent them because of free speech rules.
France, Germany, Italy and the United States were among those who issued advisories to their citizens of an increased risk of attacks in Turkey, particularly against diplomatic missions and non-Muslim places of worship.
Germany, France and the Netherlands temporarily closed diplomatic missions in Turkey for security reasons this week, and cited central Istanbul areas as those of high concern.
"Such simultaneous activities do not constitute a proportional and practical approach and… only serve the covert agenda of terrorist organizations," said a foreign ministry official seeking anonymity. The official added that the security of all diplomatic missions is ensured in accordance with international conventions and "allies should cooperate with" Turkish authorities.
Turkish interior minister, Suleyman Soylu, said on Twitter the embassies were waging "a new psychological war" against Turkey.
All 30 NATO members must approve newcomers. Sweden and Finland applied for membership last year in the face of Russia's invasion of Ukraine, but ran into surprise resistance from Turkey.
Since then they have sought to win its backing including agreeing to take a harder line domestically against those Turkey says are members of the Kurdistan Workers' Party, the PKK, designated a terrorist group by Ankara and the European Union.
A day earlier, on Thursday, police in NATO member country Norway banned a planned anti-Islam protest including the burning of the Quran for security reasons, hours after the Turkish foreign ministry summoned Oslo's ambassador to complain.
Read all the Latest News, Trending News, Cricket News, Bollywood News,
India News and Entertainment News here. Follow us on Facebook, Twitter and Instagram.
World
The ver.di service workers' union and the EVG union, which represents many railway workers, announced the 24-hour walkout in a joint appearance Thursday that came as employees in many sectors have been seeking hefty raises to reflect persistently high inflation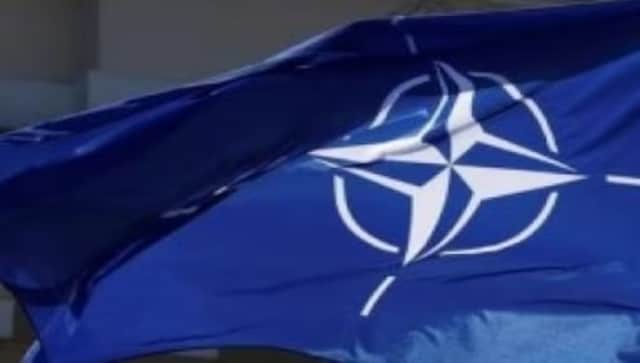 World
The vote, which paved the way for the country's NATO accession and provides the necessary legal framework, passed with 269 votes in favour and 37 against, with 43 MPs not attending in Sweden's 349 seat parliament
World
In the statement, released by the White House, National Security Advisor Jake Sullivan said, 'The United States welcomes President Erdogan's announcement that he will send Finland's NATO accession protocols to the Turkish Parliament and looks forward to the prompt conclusion of that process'