Turkey submits draft proposal to strip MPs of immunity - AKP officials | Reuters
ANKARA The Turkish government submitted a draft proposal to parliament on Tuesday that would strip lawmakers of immunity from prosecution, ruling AK Party officials said, a move seen as largely targeting a pro-Kurdish party. President Tayyip Erdogan has repeatedly called for deputies of the pro-Kurdish People's Democratic Party (HDP) to face prosecution, accusing them of being an extension of the outlawed militant group, the Kurdistan Workers Party (PKK). HDP deputies have criticised Turkey's large-scale security operations in the mainly Kurdish southeast of the country
ANKARA The Turkish government submitted a draft proposal to parliament on Tuesday that would strip lawmakers of immunity from prosecution, ruling AK Party officials said, a move seen as largely targeting a pro-Kurdish party.
President Tayyip Erdogan has repeatedly called for deputies of the pro-Kurdish People's Democratic Party (HDP) to face prosecution, accusing them of being an extension of the outlawed militant group, the Kurdistan Workers Party (PKK).
HDP deputies have criticised Turkey's large-scale security operations in the mainly Kurdish southeast of the country. Violence in the region has increased sharply since the collapse of a two-year ceasefire with the PKK militants last summer.
The HDP criticism has fuelled Turkish nationalist calls to prosecute politicians seen as close to the PKK, which is listed as a terrorist organisation by Turkey and its Western allies.
All 316 AK Party lawmakers signed Tuesday's draft proposal, party officials told Reuters. Lawmakers in Turkey are normally protected from prosecution.
"Turkey is conducting its largest and most comprehensive fight ever against terror, while some lawmakers made statements giving support to terrorism before or after being elected, some gave de facto support and help and some lawmakers called for violence, which created great public disgust," the draft said.
The government has vowed to crush the PKK and has ruled out any return to the negotiating table.
The HDP is the subject of more than half of some 550 dossiers in parliament calling for the lifting of immunity from prosecution.
The HDP gained 59 lawmakers in last year's parliamentary election after clearing the 10 percent threshold to enter the assembly. It is the third largest party in the parliament.
In 1994, at the height of Turkey's conflict with the PKK, some lawmakers had their immunity revoked after speaking Kurdish in parliament. Four MPs spent a decade in prison, drawing criticism from Turkey's Western partners.
More than 40,000 people have been killed in the conflict since the PKK took up arms against the Turkish state in 1984.
(Writing by Seda Sezer; Editing by Gareth Jones)
This story has not been edited by Firstpost staff and is generated by auto-feed.
World
Chinese foreign minister Wang Yi said China has decided to donate three million vaccine doses to the Afghan people in the first batch. China is also ready to provide more anti-epidemic and emergency materials to Afghanistan
World
With the US and NATO troops withdrawal from Afghanistan now over, the Taliban regime is looking to China for major investments in the coming six months in the troubled country.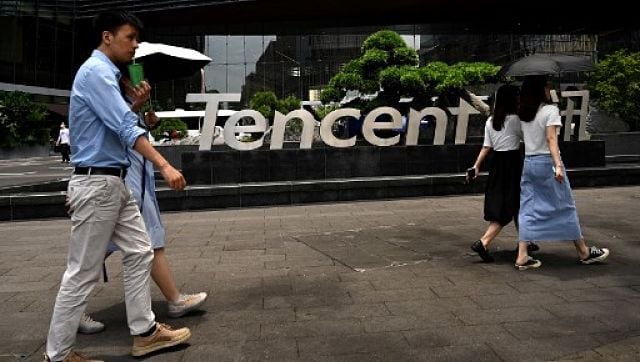 World
The move is the latest by authorities to tighten their grip on the embattled technology sector and sparked a collapse in the share prices of some of the industry's biggest names.