Turkey strikes Islamic State in Syria after attacks on border town | Reuters
ISTANBUL The Turkish army hit Islamic State targets in northern Syria, in response to cross-border rocket fire that struck a border town in southeastern Turkey for the second day in a row, Prime Minister Ahmet Davutoglu said. The military was responding to attacks on Kilis, near the Syrian border, Davutoglu said
ISTANBUL The Turkish army hit Islamic State targets in northern Syria, in response to cross-border rocket fire that struck a border town in southeastern Turkey for the second day in a row, Prime Minister Ahmet Davutoglu said.
The military was responding to attacks on Kilis, near the Syrian border, Davutoglu said.
The town is home to an estimated 110,000 Syrian refugees and is frequently targeted by artillery from across the border, a region controlled by Islamic State militants.
"Yesterday and today, rockets belonging to Daesh terrorist organisation landed inside Kilis, wounding 21 citizens," Davutoglu said in the speech to his ruling AK Party in parliament.
"Our armed forces, within rules of engagement, responded immediately and hit Daesh targets," he said, using an Arabic acronym for Islamic State.
One person died of wounds following the attacks on Kilis, hospital sources told Reuters later on Tuesday.
In March, two people, including a young child, were killed by rocket fire in Kilis.
Mayor Hasan Kaya told Reuters that one rocket on Tuesday struck road works and the other landed inside an empty lot. Some of the wounded were municipal workers, he said.
The Turkish armed forces often respond to such attacks by firing at targets in Syria. Turkey is an outspoken critic of Syrian President Bashar al-Assad and has supported opposition fighters in the five-year-old war.
(Reporting by Akin Aytekin and Ayla Jean Yackley; Writing by Humeyra Pamuk, Editing by David Dolan and Larry King)
This story has not been edited by Firstpost staff and is generated by auto-feed.
World
In a six-minute speech, the US president delivered an impassioned appeal for the nation to set aside its differences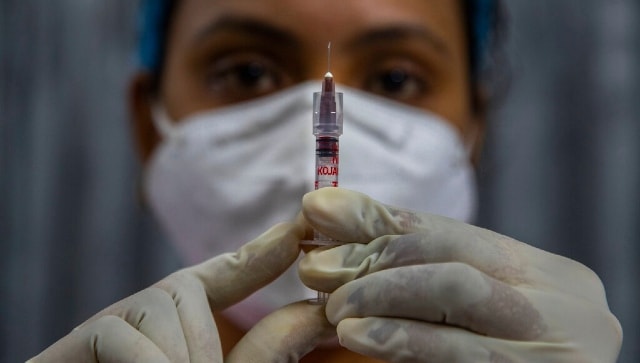 World
The medical officers said their recommendation to the government was made after considering "what effect this will have on transmission in schools and effects on education"
World
Australia's submarine upgrade was a response to China's takeover of the South China Sea, aggressive bullying of Australia and intimidation of Japan and Taiwan, said Peter Jennings.