Turkey sentences 6 people to life in prison for Istanbul airport attack - state news agency
ANKARA (Reuters) - A Turkish court has handed life prison sentences to six people convicted over a 2016 attack at Istanbul's main Ataturk airport which killed 45 people, the state-owned Anadolu news agency reported on Friday. No group claimed responsibility for the triple bombing at the airport but Turkey maintains it was the work of Islamic State militants. It was one of several attacks blamed on the group in Turkey that year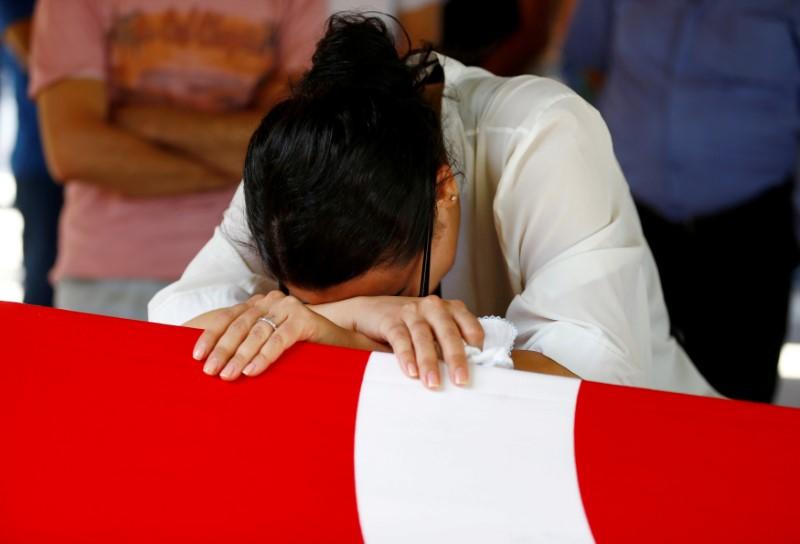 ANKARA (Reuters) - A Turkish court has handed life prison sentences to six people convicted over a 2016 attack at Istanbul's main Ataturk airport which killed 45 people, the state-owned Anadolu news agency reported on Friday.
No group claimed responsibility for the triple bombing at the airport but Turkey maintains it was the work of Islamic State militants. It was one of several attacks blamed on the group in Turkey that year.
The six defendants were sentenced to life in prison without parole after they were found guilty of murder and of attempting to destroy Turkey's constitutional order, Anadolu said.
A total of 46 people were tried over the attack on terror-related charges including membership of an armed terrorist organisation and forming and running a terror group, the news agency said.
It did not give details of other verdicts and sentences handed to the defendants but said 16 of them were Russian nationals, while the others were Chechen, Tunisian, Egyptian, Algerian, Syrian and Turkish citizens.
(Writing by Ece Toksabay; Editing by Raissa Kasolowsky)
This story has not been edited by Firstpost staff and is generated by auto-feed.