Turkey rejects Gulf Arab states' demands over its military base in Qatar
Turkey on Friday rejected a key demand by several Arab states involved in a major dispute with Qatar, saying Ankara has no plans to shut down its military base in the small Gulf country.
Dubai: Turkey on Friday rejected a key demand by several Arab states involved in a major dispute with Qatar, saying Ankara has no plans to shut down its military base in the small Gulf country.
The demand that Turkey pull out its forces was one of a steep list of ultimatums from Saudi Arabia and others who have cut ties with Doha that they say must be fulfilled within the next 10 days. Qatar has confirmed receiving the 13-point list of demands on Thursday from Kuwait, which is mediating the dispute, but has not yet commented on them.
The list says Turkey's military base in Qatar must be closed immediately, and insists that Doha also shutter broadcaster Al-Jazeera, cut back diplomatic relations with Iran and sever all ties with the Muslim Brotherhood.
The Associated Press obtained a copy of the 13-point list in Arabic from one of the countries involved in the dispute. Turkish defense minister Fikri Isik said on Friday that the Turkish base aims to train Qatari soldiers and increase the tiny Persian Gulf nation's security.
According to the Milliyet newspaper's online edition, he also said that "no one should be disturbed by" the Turkish presence in Qatar.
Turkey has sided with Qatar in the dispute and its parliament has ratified legislation allowing the deployment of Turkish troops to the base. The military said a contingent of 23 soldiers reached Doha on Thursday.
Saudi Arabia, Egypt, the United Arab Emirates and Bahrain broke ties with Qatar and restricted access to land, sea and air routes earlier this month over allegations the Persian Gulf country funds terrorism — an accusation that President Donald Trump has echoed. The move has left Qatar, whose only land border is shared with Saudi Arabia, under a de facto blockade by its neighbours.
Qatar vehemently denies funding or supporting extremism. But the country acknowledges that it allows members of some extremist groups such as Hamas to reside in Qatar, arguing that fostering dialogue with those groups is key to resolving global conflicts. Those countries have now given Qatar 10 days to comply with all of the demands, which include paying an unspecified sum in compensation.
Underscoring the growing seriousness of the crisis, state-run Qatar Petroleum acknowledged early Friday that some critically important employees "may have been asked to postpone" trips abroad "for operational reasons" as a result of the embargo against Qatar. It described the move as "a very limited measure that could take place in any oil and gas operating company" to ensure uninterrupted energy supplies to customers.
Under Qatari law, foreigners working in the country must secure their employer's consent to receive an exit permit allowing them to leave. The practice, which has been in place for years, has been assailed by rights groups who say it limits workers' freedom of movement and leaves them open to abuse.
Qatari officials in Doha did not immediately respond to a request for comment from the AP. But the list included conditions that the gas-rich nation had already insisted would never be met, including shutting down Al-Jazeera. The network also had no immediate comment.
Qatar's government has said it won't negotiate until Arab nations lift their blockade. The demands were also likely to elicit Qatari objections that its neighbors are trying to dictate its sovereign affairs by imposing such far-reaching requirements. "At the moment, there is no likelihood of bringing the matter back to the table," said Isik, the Turkish defense minister.
India
Representatives of the Afghan government and Taliban insurgents met in Doha for talks Saturday as violence raged in their country with foreign forces almost entirely withdrawn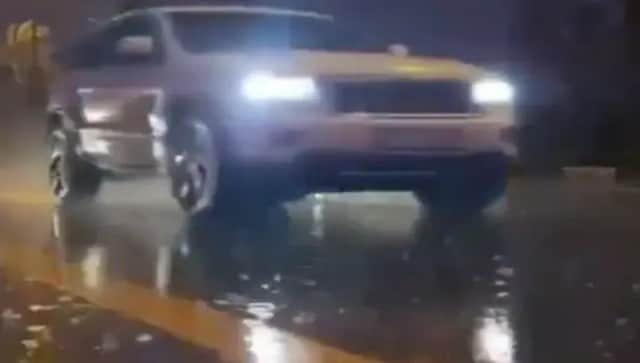 World
Keeping the rising heat in mind, authorities at the National Center of Meteorology, United Arab Emirates, have used the technology of cloud seeding to generate artificial rain
World
This year's hajj, with participants chosen through a lottery, is larger than the pared-down version staged in 2020 but drastically smaller than in normal times