Turkey 'obliged' to press on to Syria's al Bab, Erdogan says | Reuters
ANKARA Turkish-backed forces will press on to the Islamic State-held town of al Bab in Syria, Turkish President Tayyip Erdogan said on Saturday, emphasising Ankara's drive to sweep militants and Syrian Kurdish fighters from territory near its border.Erdogan also said in a speech that Turkey would do what was necessary with its coalition partners in Syria's Raqqa, but would not work with the Syrian Kurdish PYD.'We are obliged to, we will go there,' he said after mentioning al Bab. 'We have to prepare a region cleansed from terror.' (Reporting by Tuvan Gumrukcu; Writing by David Dolan; Editing by Angus MacSwan)
ANKARA Turkish-backed forces will press on to the Islamic State-held town of al Bab in Syria, Turkish President Tayyip Erdogan said on Saturday, emphasising Ankara's drive to sweep militants and Syrian Kurdish fighters from territory near its border.Erdogan also said in a speech that Turkey would do what was necessary with its coalition partners in Syria's Raqqa, but would not work with the Syrian Kurdish PYD."We are obliged to, we will go there," he said after mentioning al Bab. "We have to prepare a region cleansed from terror."
(Reporting by Tuvan Gumrukcu; Writing by David Dolan; Editing by Angus MacSwan)
This story has not been edited by Firstpost staff and is generated by auto-feed.
World
Russia is set to host the Taliban and other Afghan factions for talks Wednesday in a move that reflects Moscow's efforts to expand its clout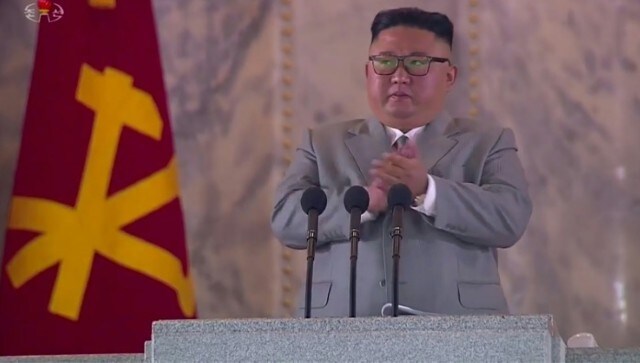 World
Kim also accused South Korea of hypocrisy because it criticises North Korea's weapons development as provocations while spending heavily to increase its own military capabilities
India
With no more than 10,000 Indians eligible for green cards a year, a vast majority of applicants have no choice but to wait for their turn