Turkey bans trans pride march week after police had stopped gay pride parade; organisers defiant
Turkish authorities banned transsexual rights activists from holding a march in Istanbul, a week after police used rubber bullets to thwart a Gay Pride parade.
Istanbul: Turkish authorities banned transsexual rights activists from holding a planned march this weekend in Istanbul, the country's largest city, a week after police used rubber bullets to thwart a Gay Pride parade.
Organisers however vowed to press ahead with the Trans Pride March, planned for Sunday, despite the ban.
The Istanbul governor's office on Saturday said in a statement the march could not take place because the venue for the event — the central Taksim Square — was not suitable and because the office had not received a proper application for permission to hold the march.
"After an evaluation... it has been decided not to give permission for the holding of this event," the office said in a statement. City officials also urged citizens to ignore calls to participate in the parade and abide by the security forces' warning.
But the organisers wrote on their Facebook page that "we don't recognise bans... we will be at Taksim on Sunday for the Trans Pride."
The Trans Pride march, if held, would have been the eighth edition of the event, which promotes rights for transsexuals in Turkey, but it has suffered crackdowns in recent years. Similarly, the Gay Pride parade had been held annually in Istanbul until 2015 — an event routinely attended by thousands of people before a police crackdown.
Last Sunday, police fired rubber bullets at a group of around 40 activists attempting to hold a gay pride march and at least four people were detained. Witnesses said there was a heavy police presence which outnumbered the activists.
The year before, organisers were denied permission to march with the city on the edge over bombings blamed on Islamic State group and Kurdish militants, sparking anger from gay rights activists.
Critics have accused President Recep Tayyip Erdogan of having overseen a creeping Islamisation since he came to power, first as prime minister in 2003 and then president in 2014. But authorities say they are merely acting in the interest of public security.
Find latest and upcoming tech gadgets online on Tech2 Gadgets. Get technology news, gadgets reviews & ratings. Popular gadgets including laptop, tablet and mobile specifications, features, prices, comparison.
World
In the civil lawsuit filed in Washington DC on Tuesday, Hatice Cengiz, Khashoggi's fiancee, claims personal injury and financial losses over his death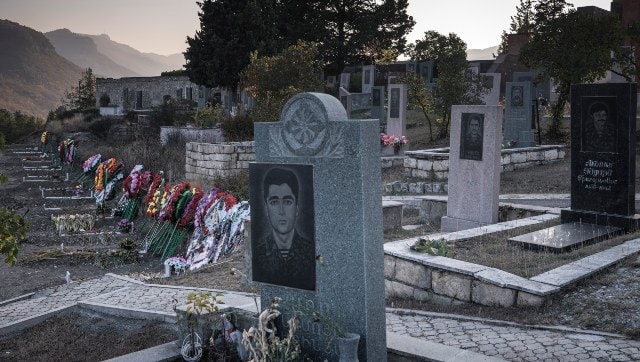 World
For the region's populace, the war is a continuation of on-off violent strife over both territory and history, with roots going back more than a century
Sports
Until the January transfer window at the earliest, Mesut Özil finds himself in football exile: one of his own making, of Arsenal's making, one that there does not seem to have a way out.