Tsunami warning issued in France's New Caledonia after massive 7.0 earthquake strikes off island's East coast
A powerful 7.0-magnitude earthquake struck off the eastern coast of New Caledonia, triggering tsunami warning, but there were no immediate reports of damage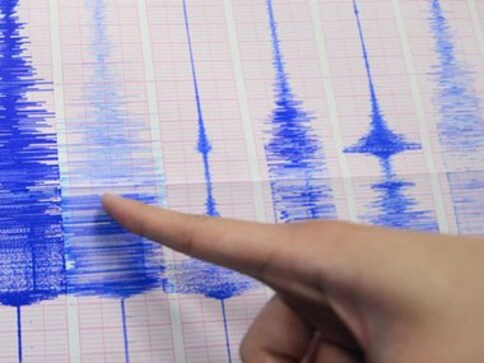 Noumea, France: A powerful 7.0-magnitude earthquake struck off the eastern coast of New Caledonia on Monday, triggering a tsunami warning, but there were no immediate reports of damage.
The US Geological Survey said the shallow tremor hit approximately 82 kilometres to the east of the lightly populated Loyalty Islands at around 10:45 am.
The Pacific Tsunami Warning Center issued an alert saying that tsunami waves could affect areas within 300 kilometres, which would include Vanuatu and New Caledonia, whose capital Noumea sits some 250 kilometres east of the epicentre.
Nervous residents reported feeling several tremors throughout the night before the quake hit.
"Parked cars were shaking and everyone went outside," one official from Mare in the Loyalty Islands told AFP.
"I thought I was going to faint, I was very afraid and I rushed out of my building," said a resident of central Noumea.
Geoscience Australia seismologist Spiro Spiliopoulos said damage in the capital was unlikely.
"They will feel moderate shaking, but there is a low likelihood of damage from the earthquake itself in Noumea," he told AFP.
A resident in Port Vila, Vanuatu, told AFP that no tsunami alert had been issued by local authorities.
Monday's earthquake followed a series of temblors to hit the Loyalty Islands area over the past few weeks, including a 6.8-magnitude quake that struck at the end of October.
New Caledonia is part of the "Ring of Fire", a zone of tectonic activity around the Pacific that is subject to frequent earthquakes and volcanic eruptions.
Sports
Third seed Tsitsipas required a medical timeout for an injury to his right leg at the end of the second set.
Sports
The French, with a team containing NBA players including Rudy Gobert and Evan Fournier, held Durant to just 10 points in an 83-76 win in the first-round game.
Sports
Macron said "these Olympic Games had to be held" after they were postponed for a year in March 2020.