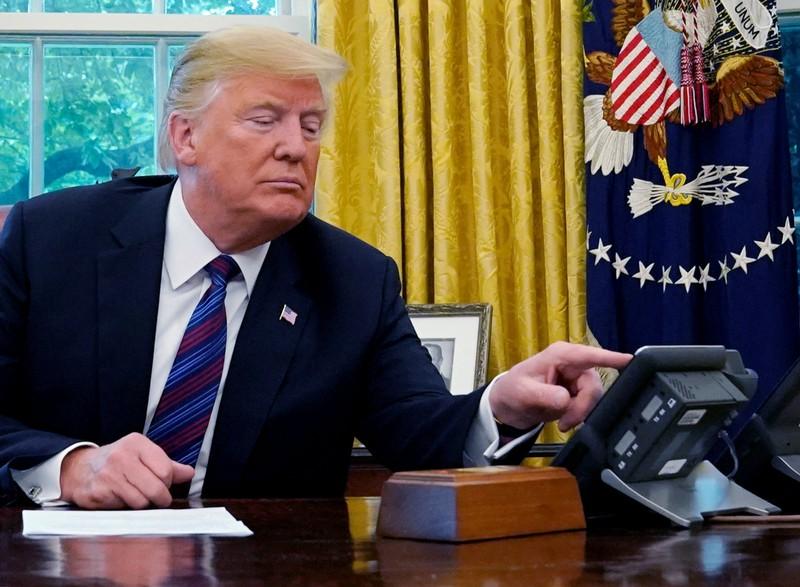 By Richard Cowan
WASHINGTON (Reuters) - President Donald Trump's bilateral trade deal with Mexico ran into questions, on substance and procedure, from both parties in the U.S. Congress on Tuesday, with Democratic Senate Leader Chuck Schumer saying the pact faces "serious legal concerns."
If Trump leaves Canada out of the agreement and brings only a bilateral U.S.-Mexico deal to the Senate for ratification as a replacement for NAFTA, the president will face an uphill struggle, lawmakers said.
Only a trilateral trade pact would be eligible for fast-track, 51-vote Senate approval, while a bilateral deal would need 60 votes and that would require some support for it from potentially sceptical Democrats, they said.
The United States and Mexico agreed to an overhaul of the North American Free Trade Agreement (NAFTA) on Monday, with Canada still in talks.
To qualify for the Senate's "fast-track" ratification process, "the administration must also reach an agreement with Canada," said Republican Senator Pat Toomey in a statement.
"NAFTA was a tri-party agreement only made operative with legislation enacted by Congress," said Toomey, a member of the committee that oversees trade policy.
"Any change, such as NAFTA's termination, would require additional legislation from Congress. Conversion into a bilateral agreement would not qualify for ... 'fast track' procedures and would therefore require 60 votes in the Senate."
Republican Senate Leader Mitch McConnell told reporters in a Capitol hallway: "We're probably all going to wait and see whether this becomes a Canadian deal as well, trilateral rather than just bilateral."
Asked whether he could support a bilateral, rather than a trilateral, trade deal, McConnell said, "I think we have to wait until the interaction with the Canadians is completed in order to fully make a judgement about the way forward."
(Reporting by Richard Cowan, Susan Cornwell, Lisa Lambert and Amanda Becker; Editing by Kevin Drawbaugh, Rosalba O'Brien and Susan Thomas)
This story has not been edited by Firstpost staff and is generated by auto-feed.
Firstpost is now on WhatsApp. For the latest analysis, commentary and news updates, sign up for our WhatsApp services. Just go to Firstpost.com/Whatsapp and hit the Subscribe button.
Updated Date: Aug 29, 2018 02:05:22 IST