Trump's consumer watchdog pick defends record in U.S. Senate hearing
By Katanga Johnson WASHINGTON (Reuters) - President Donald Trump's choice to lead the U.S. consumer watchdog survived aggressive questioning by lawmakers on Thursday and looked on track to secure a confirmation vote that could come as soon as this month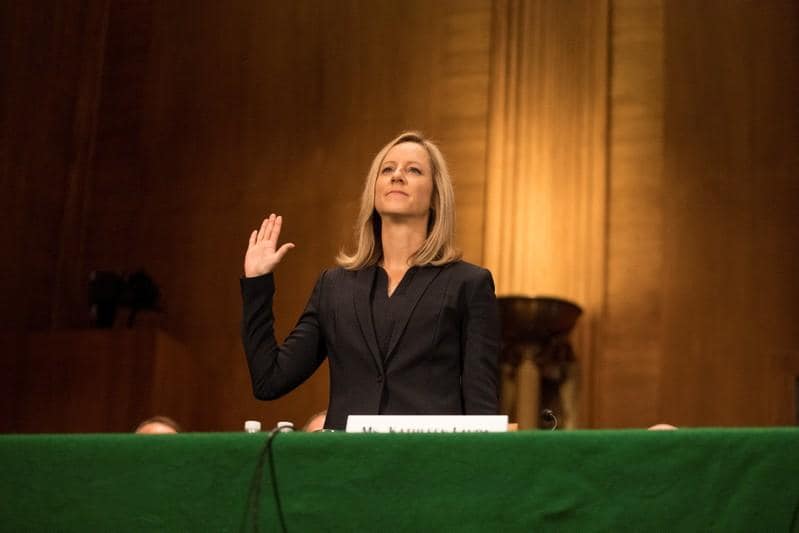 By Katanga Johnson
WASHINGTON (Reuters) - President Donald Trump's choice to lead the U.S. consumer watchdog survived aggressive questioning by lawmakers on Thursday and looked on track to secure a confirmation vote that could come as soon as this month.
There were heated exchanges in the Senate as Democratic lawmakers grilled Kathy Kraninger, a government official, on her role in the administration's "zero tolerance" immigration policy and questioned whether she had relevant experience to lead the Consumer Financial Protection Bureau (CFPB).
But Kraninger's skilful handling of sometimes personal attacks tipped the odds of being confirmed in her favour, said Isaac Boltansky, director of policy research at Washington-based Compass Point Research & Trading.
"We believe the odds of Ms. Kraninger securing confirmation have increased given her avoidance of a debilitating gaffe, but her confirmation is not yet certain," he added in a note.
Republicans say the CFPB, which was created after the 2007-2009 financial crisis to protect consumers from predatory lenders, has overstepped its legal statute and are hoping to install a nominee who will rein it in.
Kraninger, 43, is a senior official at the White House's Office of Management and Budget (OMB). She has extensive government managerial experience including at the Department of Homeland Security, which she helped set up, and at OMB where she manages the financial regulation portfolio, according to her biography.
Democrats and even some conservative Republicans have said Kraninger, who is not well known in Washington, lacks relevant consumer finance experience, meaning her confirmation rested heavily on her performance before the Senate Banking Committee.
But Republican senators on Thursday pointed to Kraninger's strong government managerial experience, adding she would have the help of consumer finance experts at the bureau if confirmed.
"Given her depth and diversity of public service experience, I have the utmost confidence that she is well-prepared to lead the bureau," committee chairman Mike Crapo said, adding later in the hearing he hopes to schedule a vote later this month.
In opening remarks, Kraninger said she would focus on improving CFPB processes, including weighing rules more carefully and better managing spending. At the same time, she promised the bureau would "take aggressive action against bad actors who break the rules."
Calm and composed, Kraninger fended off repeated attacks from Democratic Senators Elizabeth Warren and Brian Schatz, who pressed Kraninger several times to clarify her involvement in the immigration policy that resulted in the separation of more than 2,000 children from their parents.
Kraninger said several times she had no role in setting or developing that policy, but added when pushed that she had attended meetings relating to its implementation.
Warren, who helped set up the CFPB, told Kraninger the policy was a "moral stain" on her character while Schatz accused the OMB official of "maddening" evasiveness on the issue.
Democrats also pushed Kraninger on her familiarity with consumer law, including the Military Lending Act, payday lending, credit card laws and discriminatory lending issues, with Senator Catherine Cortez Masto also forcing Kraninger to say she had no direct experience investigating or bringing legal actions against financial firms.
"We want somebody in that job who not only has core competency but also some empathy," Democratic Senator Heidi Heitkamp told Kraninger.
The agency's acting head Mick Mulvaney is also the OMB chief and works closely with Kraninger. He took over at the CFPB from President Barack Obama's appointee Richard Cordray in November, and the agency has since dropped cases against payday lenders, shelved proposed regulations and overhauled some units.
Some Republican senators including Crapo and Pat Toomey have already backed Kraninger's nomination, with others including Jerry Moran and Thom Tillis coming out to support her during the hearing.
While many Democrats are expected to vote against Kraninger's confirmation, Democratic Senator Jon Tester said on Thursday he believed Kraninger would likely gain enough votes to be confirmed but that he would need more clarity on the future of the agency to back her.
"You're going to be leading this agency. Your recommendations are going to count for something. And so it would be really helpful for me to know, if I'm going to vote for you or not vote for you, where you're at," he said.
(Reporting by Katanga Johnson, additional reporting by Patrick Rucker; Editing by Michelle Price and Meredith Mazzilli)
This story has not been edited by Firstpost staff and is generated by auto-feed.
Find latest and upcoming tech gadgets online on Tech2 Gadgets. Get technology news, gadgets reviews & ratings. Popular gadgets including laptop, tablet and mobile specifications, features, prices, comparison.
Business
By Jessica Resnick-Ault NEW YORK (Reuters) - Oil prices strengthened on Wednesday, as OPEC and its allies were seen complying with a pact to cut oil supply in September, even as concerns loomed that recovery in fuel demand will be stalled by soaring global coronavirus cases. Early in the day crude was boosted by a bullish stock market. Even as equities whipsawed on pandemic worries, oil stayed higher, buoyed by expectations that OPEC could staunch a supply glut
Business
By Tina Bellon and C Nivedita (Reuters) - Tesla Inc will further cut the price of its Model S "Long Range" sedan in the United States to $69,420, the electric carmaker's chief executive, Elon Musk, announced in a tweet https://bit.ly/2H0JCP0 on Wednesday. The anticipated drop marks the second time this week Tesla has cut the price for the high-end sedan, following a 4% cut of the Model S's price in the United States on Tuesday to $71,990.
World
By Jeff Mason DES MOINES, Iowa (Reuters) - Under siege over his handling of the novel coronavirus pandemic, President Donald Trump on Wednesday cited what he said was his son's mild bout of the virus as a reason why American schools should reopen as soon as possible. Trump made the comment about his son, Barron, as the president swept into Iowa on a mission to shore up support in battleground states that he won in 2016 but is in danger of losing to Democrat Joe Biden barely three weeks before the election. First lady Melania Trump announced in a statement earlier in the day that the virus that struck both her and her husband had also infected their 14-year-old son