Trump, you're fired! Former contestants of 'The Apprentice' turn on mentor
Several former participants of the program that catapulted Donald Trump into a reality television star turned the tables on the Republican front-runner
New York: Several former participants of the program that catapulted Donald Trump into a reality television star turned the tables on the Republican front-runner, hitting out at the "sexism" and "racism" of his presidential campaign.
Trump's well-worn catchphrase "You're fired!" signaled the end for contestants on The Apprentice, but they returned to haunt the billionaire real-estate mogul ahead of the crucial New York state primary on Tuesday.
The group, including Dr Randal Pinkett, an entrepreneur and 2004 season four winner on the show, now want voters to give Trump the boot.
"We respect Donald's success as a businessman and we genuinely appreciate the opportunity afforded to us by The Apprentice," Pinkett told a New York press conference, saying the former contestants were speaking out "as an act of patriotism and not disloyalty."
"So much is at stake in this election, not only for America but also for the world today, we denounce Donald's campaign of sexism, xenophobia, racism, violence and hate as a unified team."
Kwame Jackson, another former participant on the show, accused Trump of "stoking the flames of our worst demons."
"He has appealed to the lowest common denominator of fear, racism and divisiveness," added Jackson.
Trump, who has been accused of misogyny and courted controversy for a string of incendiary remarks, including calling for a ban on Muslims entering the United States, gave short shrift to the latest flak flying his way.
In a statement, he branded them "six failing wannabes out of hundreds of contestants." They were guilty of "total dishonesty and disloyalty," he added.
World
US's diminished political leverage has opened the way for evacuation missions led by Republican politicians, former military personnel and private organisations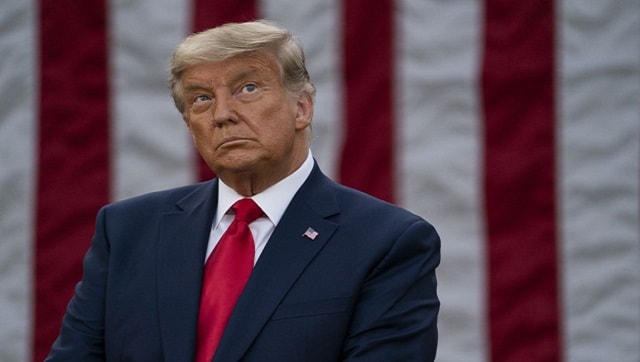 World
Former president Donald Trump has said the official ought to be tried for treason if the report was true
World
NATO is urging China to join international efforts to limit the spread of nuclear weapons amid concerns that the country is rapidly developing missiles capable of carrying atomic warheads