Trump wins over delegates: How Donald will make America (not so) great
If Trump wins, he will turn the entire American political sphere into a mammoth reality show — a really bad and unproductive use of valuable resources.
He is mean.
He is sexist.
He is racist.
And, let's face it, he is most likely to win the Republican party's nomination for president in the forthcoming elections in the United States of America. Donald Trump really needs no other introduction, for a man who merely entered the contest to be the 'protest' candidate, he has sure come a long way. The possibility of Trump becoming the President of the United States is now all the more real. Yes, the man's possible presidency is featured in The Economist Intelligence Unit's global risk assessment. And yes, it is rated as riskier than Brexit or an actual battle in the South China Sea. Nevermind, it is what it is.
On Thursday, Trump secured the support of enough delegates to clinch the Republican presidential nomination, after unbound delegates pledged to back the billionaire, according to The Associated Press count. However, the Republican Party will not make the results official until its national convention in July, when delegates actually cast their votes for the nominee. Trump has now secured the backing of 1,238 delegates, one more than the 1,237 needed, according to the AP, which said the New York real estate tycoon passed the threshold when a small number of unbound Republican delegates, including Oklahoma GOP chairwoman Pam Pollard, said they would support him at the convention.
Trump, a political novice has only spewed caustic commentary on the state of the country from the sidelines but never really ran for office. He fought off 16 other Republican contenders in an often ugly primary race. Not everyone on the right have been slow to warm up to Trump, while there are many others who worry about his crass personality and the lewd comments he's made about women. His likely Democratic rival in the general election, former secretary of state Hillary Clinton, is set to lock in the nomination following the 7 June primaries.
Millions of grass-roots activists, many of them outsiders to the political process, have embraced Trump as a plain-speaking populist who is not afraid to offend. Trump's path to the Republican presidential nomination began with a speech on 16 June, 2015 that set the tone for the candidate's ability to dominate the headlines with provocative statements, insults and hyperbole. He called Mexicans "rapists," promised to build a wall between the US and Mexico and proposed banning most Muslims from the US for an indeterminate time.
He criticised women for their looks. And he unleashed an uncanny marketing ability in which he deduced his critics' weak points and distilled them to nicknames that stuck. "Little Marco" Rubio, "Weak" Jeb Bush and "Lyin' Ted" Cruz, among others, all were forced into reacting to Trump. They fell one-by-one — leaving Trump the sole survivor of a riotous Republican primary.
His rallies became magnets for free publicity. Onstage, he dispensed populism that drew thousands of supporters, many wearing his trademark "Make America Great Again" caps and chanting, "Build the wall!"
Nevermind that much of Trump's rhetoric has focussed on getting tough on immigration – in other words, getting rid of immigrants. Trump's slogan — Make America Great Again — is all about painting the current state of affairs in the land of the free and home of the brave as abysmal. And, people have bought it, quite easily. As reported in the earlier Firstpost article by Uttara Choudhary, Jay Carson, American policy advisor and strategist, Clinton's former press secretary had said that Trump can win the general election "pretty damn easily," and that there are many liberals who still consider him a joke, but that won't matter because "he's dangerous and he has a path to victory."
Here's a look at Trump's policy positions that America might have to brace itself for:
Anti-trade, anti-immigration because trade's just stupid
Trump has never really liked the others, read non-Americans (definitely Mexicans). He has said that foreign countries are affecting US in terms of trade and that US is losing out by importing more than it exports. If Trump has his way, Mexico will face 35 percent tariff and 45 percent tariff against Chinese goods. According to some analysts who spoke to The Washington Post, if Trump does indeed impose this, US will most definitely fall into recession.
Other than trade, Trump has these grand plans of building a wall on the US-Mexico border to keep the Mexicans out. The upside is that this wall will be "greatest wall you've ever seen", even better than the one George RR Martin created. But, Trump won't pay for the wall, he will make the Mexicans pay for it and if they don't, well Trump will just merely impound all remittance payments taken from wages of illegal immigrants, cut their foreign aid, cancel visas for leaders and diplomats. That really oughta teach 'em.
On the H1B visas, Trump will definitely drown the dollar dreams of pregnant Indian parents who are preparing their children for engineering exams because he is definitely not in favour of specialised engineers taking up all the American jobs (and dream).
Healthcare? Well good health is just stupid
If there's something that Trump really hates, it's Obamacare — a significant healthcare reform brought in by the Obama administration that expands and improves access to care (even for low income individuals) and curbs spending through regulations and taxes. Trump is bent on repealing Obamacare and said that he would take care of everybody "much better than they're taken care of now." But he has not really exactly said what he is going to do after repealing the Affordable Care Act. His website says that he will reform healthcare by making it more affordable and improving the quality of the care available to Americans. Vague much? Anyway, he mainly proposes to create "healthcare savings accounts" — basically a government-mandated savings account. Hmmm. Again, even in his healthcare position, he is woeful about the money that is spent on healthcare for immigrants.
"Providing healthcare to illegal immigrants costs us some $11 billion annually. If we were to simply enforce the current immigration laws and restrict the unbridled granting of visas to this country, we could relieve healthcare cost pressures on state and local governments."
Cool beans.
He also thinks women should be punished for getting abortions, and the day he said it, he also changed his mind about his statement; first he said that the issue is complicated and should be discussed and then he just threw the doctors performing abortions under the bus.
"The doctor or any other person performing this illegal act upon a woman would be held legally responsible, not the woman. The woman is a victim in this case as is the life in her womb."
Cooler beans.
Ban on terrorism and Islamic State and Muslims, because Muslims are just stupid 
Trump would send US ally troops to destroy the oil-fields controlled by militant groups. Hmmm.
"I would bomb the hell out of those oil fields. I wouldn't send many troops because you won't need them by the time I'm finished."  
And if US allies, mainly Arab countries didn't provide troops, well then Trump would just stop buying their oil. In 2015, Trump had also said if he became the president, he would "close our Internet up, to fight ISIS (Islamic State) terrorist recruitment." But what about re-runs of Sex and the City and Friends?
Trump's way of handling things oscillates between the absurd and the ridiculous. He has also ruffled feathers by his absolutely ridiculous comments on Muslims. He has proposed a complete shutdown of Muslims entering the United States of America but the good news is that "his friends" and "those already here" can continue to reside in the country. Obviously, Trump also does not want to do anything about the Syrian refugees, except definitely not allow them inside the country.
If Trump wins, he will turn the entire American political sphere into a mammoth reality show — hardly real, mostly ridiculous and simply an unproductive use of valuable resources. We wish Uncle Sam all the best and (do not) look forward to a nightly telecast of the poorly-scripted drama.
With inputs from AP and AFP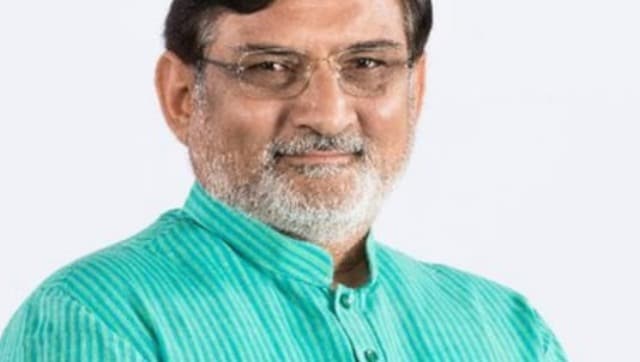 India
In the cross-currents of development and a dark agenda floats Lakshadweep's future. Its moment to choose has come
India
What is needed is transparency, clear guidelines, and the merciless crushing of personal agendas peddled as "facts"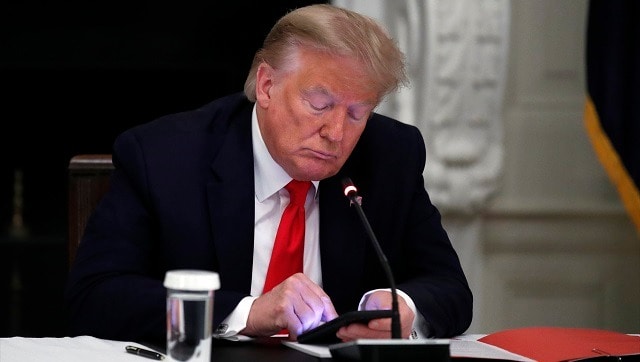 World
"At the end of this period, we will look to experts to assess whether the risk to public safety has receded," Nick Clegg, Facebook's vice president of global affairs, wrote in a blog post