Trump wades again into UK politics, tells Johnson, Farage to unite
WASHINGTON (Reuters) - U.S. President Donald Trump on Sunday urged British Prime Minister Boris Johnson and Brexit Party leader Nigel Farage to come together to safeguard prospects for expanded U.S.-UK trade after Britain leaves the European Union. Trump told reporters at the White House that both men were friends of his, but Johnson was 'the right man for the time.' Farage on Sunday said he would not run for a seat in parliament in Britain's snap Dec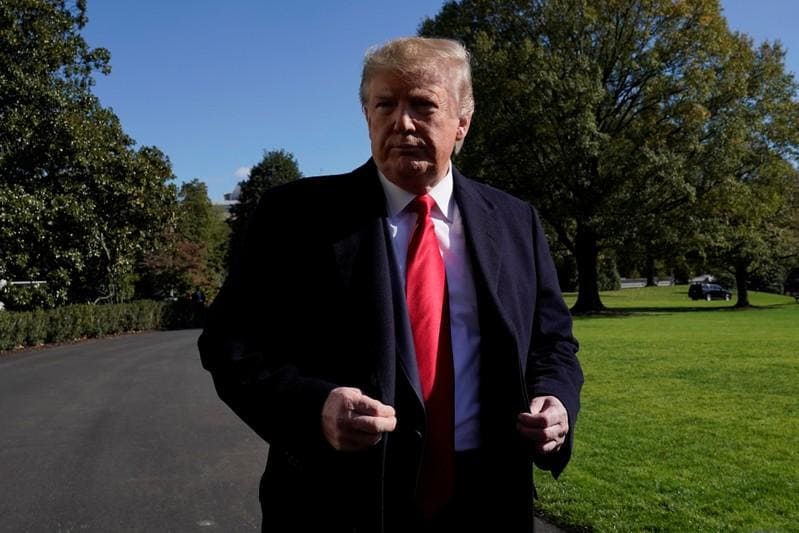 WASHINGTON (Reuters) - U.S. President Donald Trump on Sunday urged British Prime Minister Boris Johnson and Brexit Party leader Nigel Farage to come together to safeguard prospects for expanded U.S.-UK trade after Britain leaves the European Union.
Trump told reporters at the White House that both men were friends of his, but Johnson was "the right man for the time."
Farage on Sunday said he would not run for a seat in parliament in Britain's snap Dec. 12 election, focusing instead on campaigning against Johnson's EU divorce deal. The election was called because of an impasse in parliament over Brexit, more than three years after voters decided to leave the bloc.
Asked which UK leader he supported, Trump said, "I like them both. I think Boris will get it right. They're both friends of mine. What I'd like to see is for Nigel and Boris to come together. I think that's a possibility."
Trump said Britain's exit from the EU must be structured to facilitate continued trade between Britain and the United States.
"We're far and away the No.1 economy in the world, and if you do it a certain way we're prohibited from trading with the UK," he said. "That would be very bad for the UK, because we can do much more business (than the) European Union."
Trump first waded into Britain's election campaign last week, telling Farage in a radio interview that the leader of the left-wing opposition Labour Party, Jeremy Corbyn, would be "so bad" for Britain if he wins.
Trump also floated the idea that Johnson and Farage could combine forces, saying it could be "terrific." "If you and he get together it's, you know, unstoppable force," Trump told Farage in the interview.
Farage responded by saying he would be "right behind" Johnson, on condition the prime minister dropped the Brexit divorce deal he struck with the European Union two weeks ago and instead went for a "clean break" Brexit without a deal.
Trump also said Britain could do four to five times more trade with the United States, but might be prevented from doing a bilateral trade deal by the terms of the potential post-Brexit trade relationship that London and Brussels have set out.
(Reporting by Jan Pytalski and Andrea Shalal; Editing by Lisa Shumaker)
This story has not been edited by Firstpost staff and is generated by auto-feed.
Find latest and upcoming tech gadgets online on Tech2 Gadgets. Get technology news, gadgets reviews & ratings. Popular gadgets including laptop, tablet and mobile specifications, features, prices, comparison.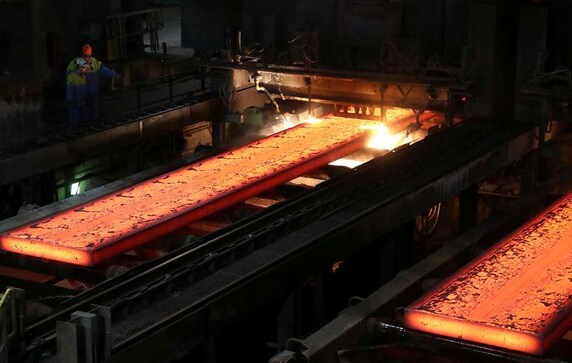 Business
By Medha Singh and Shivani Kumaresan (Reuters) - Wall Street gained on Friday as Disney and Cisco's upbeat results brought the focus back to corporate earnings at the end of a volatile trading week that saw record surges in coronavirus cases and increased hopes of a working vaccine.
Business
By Sumita Layek (Reuters) - Gold gained as much as 1.1% on Friday as rising global coronavirus infections re-ignited concerns about the economic toll from the pandemic, while scepticism over the reach of a potential COVID-19 vaccine further boosted the safe-haven metal. Spot gold rose 0.8% to $1,890.81 per ounce by 11:33 a.m