Trump: U.S. will stand by Saudis, even though prince may have had knowledge of killing
WASHINGTON (Reuters) - President Donald Trump said on Tuesday that the United States intends to remain a 'steadfast partner' of Saudi Arabia even though 'it could very well be' that Saudi Crown Prince Mohammed bin Salman had knowledge of the killing of journalist Jamal Khashoggi. Trump, in a statement issued by the White House, indicated he had no intention of canceling military contracts with Riyadh, saying, 'if we foolishly cancel these contracts, Russia and China would be the enormous beneficiaries.' (Reporting by David Alexander; Editing by Mohammad Zargham)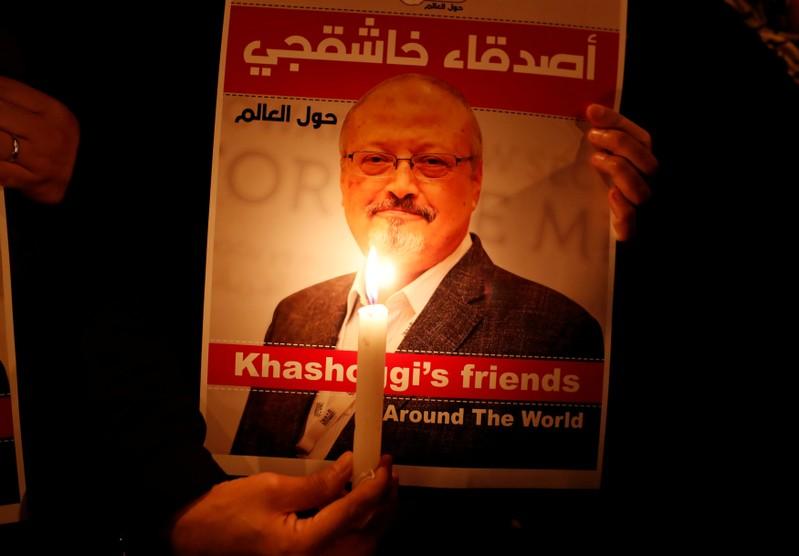 WASHINGTON (Reuters) - President Donald Trump said on Tuesday that the United States intends to remain a "steadfast partner" of Saudi Arabia even though "it could very well be" that Saudi Crown Prince Mohammed bin Salman had knowledge of the killing of journalist Jamal Khashoggi.
Trump, in a statement issued by the White House, indicated he had no intention of canceling military contracts with Riyadh, saying, "if we foolishly cancel these contracts, Russia and China would be the enormous beneficiaries."
(Reporting by David Alexander; Editing by Mohammad Zargham)
This story has not been edited by Firstpost staff and is generated by auto-feed.