Trump towers: Republican candidate partners with IREO for Rs 1,000 cr office building in Gurgaon
IREO will develop a office tower, comprising 6-7 lakh of leasable area, in its 500 acre township project in Gurgaon.
New Delhi: US-based realty major Trump Organisation on Friday announced a tie-up with India's real estate private equity firm IREO to develop an office tower in Gurgaon that would cost around Rs 1,000 crore.
This is the third project in India by Trump Organisation, founded by republican presidential front-runner Donald Trump, but the first commercial project in the country. It has two residential project in Pune and Mumbai.
IREO will develop a office tower, comprising 6-7 lakh of leasable area, in its 500 acre township project in Gurgaon.
The tie up with Trump Organisation is for branding and design of the iconic tower, which will be among the tallest
commercial tower in the city.
Trump Organisation announced today that it has tied up with IREO to bring to market an iconic office tower in the heart of Gurgaon. The tower will be designed by the award winning Norman Foster-led architectural design firm, Foster + Partners, IREO said in a statement.
"We have enjoyed tremendous success in India with our existing properties in Mumbai and Pune, and we are thrilled to add yet another incredible development to our portfolio. IREO is truly a fantastic group and we are looking forward to push the boundaries together to create what will soon be one of the most exciting and sought after commercial towers in India and beyond," said Donald Trump Jr, Executive Vice President of Development and Acquisitions.
"This is the latest addition to the Trump Organization's portfolio of world-class properties further showcasing the amazing strength and demand for the Trump Brand in India and around the globe," he added.
IREO VC & MD Lalit Goyal said, "We are delighted to partner with The Trump Organisation, one of the world's strongest real estate brands, in bringing to the Gurgaon market the sort of world class office spaces that the Trump name is well known for."
Elaborating on the tie up, IREO CEO (Hospitality) Pankaj Dugar said the office tower project is likely to be launched by end of this year.
"We will be developing about 6-7 lakh sq ft of iconic office tower in Gurgaon. This will be among the tallest commercial tower in the city. We have tied up with Trump Organisation for branding of this tower as well as their technical expertise on design and planning," he told PTI.
Asked about the project cost, Dugar said the investment on construction of this tower would be around Rs 1,000 crore.
Trump is a global leader in real estate development, acquisition, sales, marketing and property management. For over four decades, it has developed, owned, managed and branded millions of sq ft of real estate worldwide.
In India, Trump had tied up with Pune-based Panchshil Realty in 2012 for a super luxury housing project in the city. It partnered Lodha group in 2014 for a high-end residential project in Mumbai.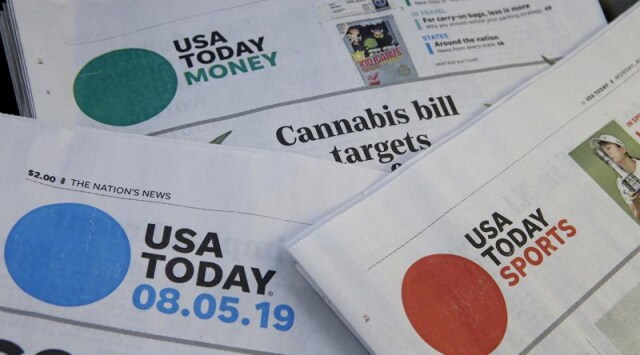 World
The news comes as the Justice Department has disclosed in recent weeks that it seized the email and phone records of reporters in at least three separate instances during the Trump administration.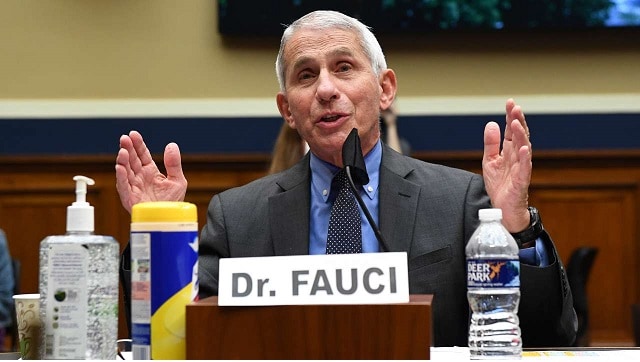 World
At the outset of the COVID-19 pandemic in February 2020, a seemingly frazzled Fauci wrote in an email: "This is White House in full overdrive and I am in the middle of it"
Lifestyle
Even as his jokes touch on politics, Jobrani says he feels whiplash from what he describes as all the material — and chaos — of the Trump presidency.