Trump signs order aimed at development of better flu vaccines
By Deena Beasley (Reuters) - U.S. President Donald Trump on Thursday signed an executive order aimed at spurring the development of better vaccines to protect against seasonal influenza as well as a potential pandemic flu outbreak. The order does not allocate additional funding for now, but calls for an evaluation of current flu vaccine manufacturing abilities and a task force report including cost estimates, administration officials said on a call with reporters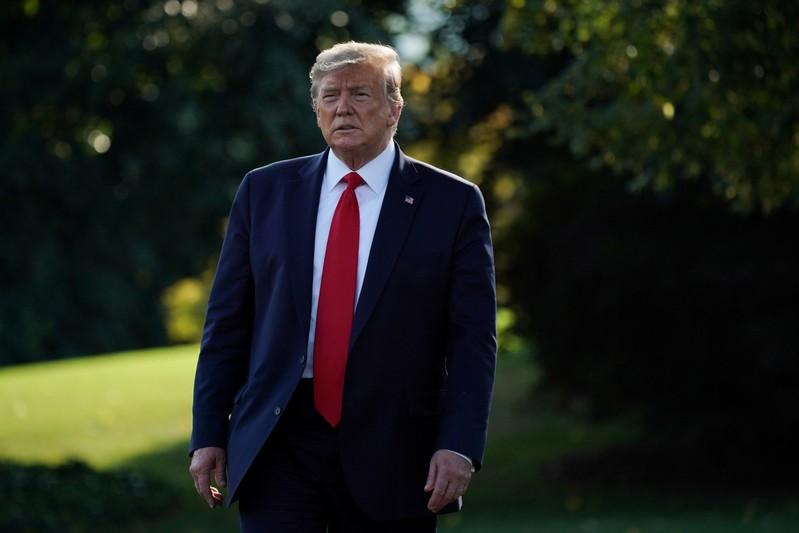 By Deena Beasley
(Reuters) - U.S. President Donald Trump on Thursday signed an executive order aimed at spurring the development of better vaccines to protect against seasonal influenza as well as a potential pandemic flu outbreak.
The order does not allocate additional funding for now, but calls for an evaluation of current flu vaccine manufacturing abilities and a task force report including cost estimates, administration officials said on a call with reporters.
Each year the seasonal flu, which can kill tens of thousands of Americans, costs the United States about $50 billion, including lost productivity, one administration official said. A serious flu pandemic would push those costs to between $1.8 billion and $3.8 billion, he said.
Manufacturers such as GlaxoSmithKline Plc and Sanofi SA make millions of doses of flu vaccine for the U.S. market alone, growing the virus in chicken eggs. Usually the doses, which protect against strains that experts predicted the previous February, are ready in time and in sufficient quantity for the winter flu season.
But if the strain that appears during flu season was not the one experts forecast, the vaccines might not work. The appearance of H1N1 swine flu in 2009-2010 took experts by surprise, and the flu was already on its second wave before a vaccine was ready; an estimated 61 million people in the U.S. got swine flu and thousands died.
The Department of Health and Human Services will coordinate government efforts to modernize influenza vaccine production. The focus will be on recombinant technologies to quickly produce reliable vaccines as well as "universal" vaccines that would elicit immunity against parts of the virus that do not change from year to year.
(Reporting By Deena Beasley; Editing by Sonya Hepinstall)
This story has not been edited by Firstpost staff and is generated by auto-feed.
Business
By Laura Sanicola NEW YORK (Reuters) - Oil prices settled higher on Tuesday, with Brent hitting above $71 and trading at its highest since March, on expectations for growing fuel demand during the summer driving season in the United States as OPEC+ agreed to boost output. Brent crude futures for August settled up 93 cents, or 1.3%, to $70.25 a barrel after hitting $71 earlier in the session - its highest intra-day price since March 8. U.S.
Business
By Lewis Krauskopf, Shashank Nayar and Medha Singh (Reuters) - Wall Street's main indexes ended little changed on Tuesday, with gains in energy and financial shares countering declines in healthcare, as investors weighed the latest U.S. economic data for signs of a rebound and rising inflation. The S&P 500 financial sector hit a record high, while expected growth in fuel demand boosted oil prices and helped lift the energy sector
Business
(Reuters) - Zoom Video Communications Inc on Tuesday forecast better-than-expected revenue for the current quarter, after beating quarterly estimates, as the video-conferencing platform expects steady growth from remote work and online learning. Zoom became a household name during the pandemic as businesses and schools switched to its video conferencing platform for virtual classes, office meetings and social catch-ups