Trump should avoid Obama's choice not to pay attention to India on first year: expert on US-India relations
The Donald Trump administration must actively work with Narendra Modi on developing a common strategic view of the US-India relations, a renowned expert on Asia has said
New York: The Donald Trump administration must actively work with Prime Minister Narendra Modi on developing a common strategic view of the US-India relations, particularly relating to shared interests in China, Pakistan and Afghanistan, a renowned expert on India and Asia has said.
The Trump administration must "act early to develop administration thinking on priorities for the India relationship. (It should) avoid the Obama administration's choice not to pay closer attention during the first year," Senior Fellow for India with the Asia Society Policy Institute Marshall Bouton said in a paper 'The Trump Administration's India Opportunity' published on Thursday.
In the paper, Bouton, who had recently served as the Institute's Interim Executive Director, argues that a summit meeting between Trump and Modi should be arranged "at the earliest possible time" and Trump should "assure" Modi of his administration's commitment to the US-India partnership and the steps needed to strengthen it further.
He also emphasises that the US and Indian agendas today look very much alike, with focus on countering terrorism, responding to China's assertive behaviour in the region, and seeking peace and stability in South and East Asia.
"The convergence of interests has been the foundation for a remarkable transformation of US-India relations from distance and distrust to a developing partnership. It is still a work in progress," said Bouton, the President Emeritus of The Chicago Council on Global Affairs.
The paper urges the Trump administration to consider moving rapidly on several fronts to realize the benefits of closer cooperation with India, including developing with Modi a "common strategic view of the US-India relationship, especially as it relates to shared interests in China, Pakistan, and Afghanistan" and making "India a clear strategic and diplomatic priority."
The administration should also consult fully and frequently with senior Indian government officials on Asian developments and policy decision-making, especially regarding Afghanistan, Pakistan, and China. "The goal should be no major surprises for Delhi," Bouton said in the paper.
Stressing on developing new avenues for US-India cooperation on defence and security, Bouton said the Trump administration should consult early and often with India on the administration's thinking about next steps in Afghanistan.
It should "seek India's ideas and cooperation on the way forward. Above all, do not surprise India with major changes in the direction of US policy," he said.
He said the administration should resume consultation and cooperation with the India on counter-terrorism and discuss what implications the counter-terrorism measures under consideration by the administration might have for India.
He also underscored that the close alignment of US and Indian strategic concerns is reflected in their parallel security agendas and opportunities for cooperation.
"Countering terrorism, improving defence postures in Asia, and preserving South Asian peace and stability are the areas in which both nations have vital interests and increasingly have sought to work together. Differing priorities, such as India's primary focus on its region contrasted with the US global agenda, and lingering mistrust from the past remain impediments to broadening their partnership," Bouton said.
Find latest and upcoming tech gadgets online on Tech2 Gadgets. Get technology news, gadgets reviews & ratings. Popular gadgets including laptop, tablet and mobile specifications, features, prices, comparison.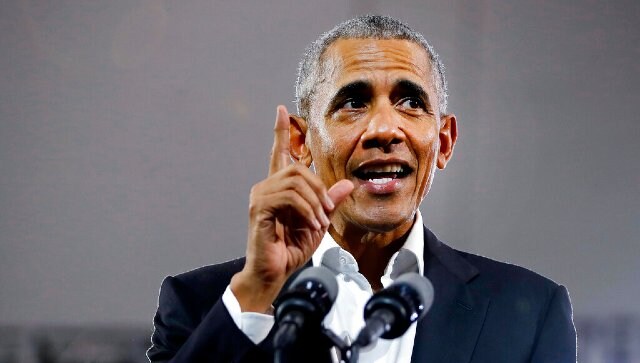 World
Trump has challenged the election results in Pennsylvania, Nevada, Michigan, Georgia, Wisconsin and Arizona, alleging voters' fraud and electoral malpractice
India
China is and will remain a US fixation, and within that, India is and will remain a central piece -- this needs to be understood beyond compulsions and issues arising out of personalities, domestic politics or ideological dissonances.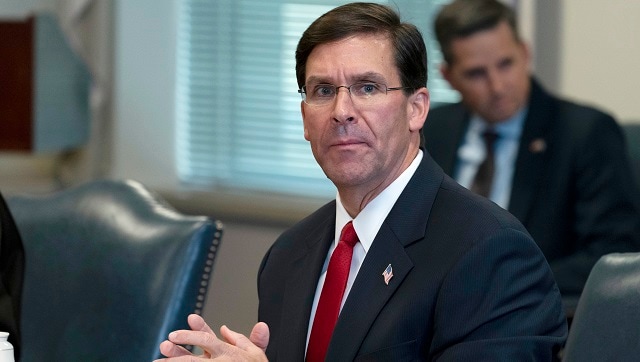 World
The firing of Esper, who clashed with Trump over his suggestion of using military personnel to quash civic unrest, comes after the US president lost his reelection bid