Trump says opposed to aides testifying to Congress on Mueller report: Washington Post
WASHINGTON (Reuters) - President Donald Trump said on Tuesday he is opposed to current and former White House aides testifying to congressional committees on Special Counsel Robert Mueller's Russia report, according to the Washington Post. In an interview with the newspaper, Trump said the White House cooperated with Mueller's investigation of Russian meddling in the 2016 U.S. presidential election and did not need to comply with congressional committees, which are probing possible obstruction of justice by Trump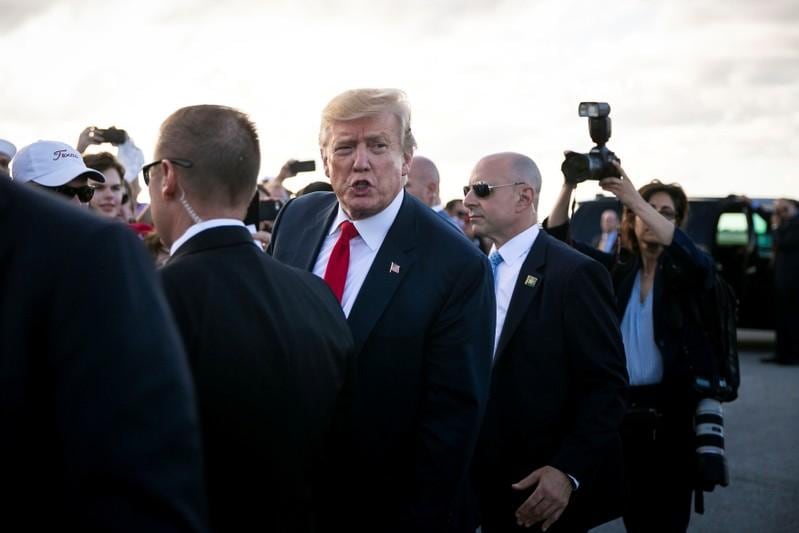 WASHINGTON (Reuters) - President Donald Trump said on Tuesday he is opposed to current and former White House aides testifying to congressional committees on Special Counsel Robert Mueller's Russia report, according to the Washington Post.
In an interview with the newspaper, Trump said the White House cooperated with Mueller's investigation of Russian meddling in the 2016 U.S. presidential election and did not need to comply with congressional committees, which are probing possible obstruction of justice by Trump.
"There is no reason to go any further, and especially in Congress where it's very partisan — obviously very partisan," Trump said, according to the Post.
(Reporting by Eric Beech; Editing by Mohammad Zargham)
This story has not been edited by Firstpost staff and is generated by auto-feed.
Business
By Lucia Mutikani WASHINGTON (Reuters) - U.S. consumer confidence jumped to a 14-month high in April as increased vaccinations against COVID-19 and additional fiscal stimulus allowed for more services businesses to reopen, boosting demand and hiring by companies. The upbeat survey from the Conference Board on Tuesday, which also showed a strong increase in vacation plans, suggested the economy continued to power ahead early in the second quarter after what appears to have been robust growth in the first three months of the year, believed by many economists to have been the second strongest since 2003.
Business
(Reuters) - The space race between the world's two richest men went into hyperdrive on Tuesday after Tesla chief Elon Musk took a swipe at Jeff Bezos' attempt to challenge a major NASA contract. The two billionaires, who have been trying to launch long-range orbital rockets, were competing for a coveted contract from the government to build a spaceship to deliver astronauts to the moon as early as 2024. Musk won.
Business
By Shivani Kumaresan and Noel Randewich (Reuters) - The S&P 500 and Nasdaq closed at record highs on Monday, fueled by Tesla Inc and other heavyweight growth stocks ahead of a deluge of earnings reports this week. The Nasdaq's record high close confirmed the end of an 11% correction in the index that began after its previous record high close on Feb.